Can I give more than one person access to the projects/pages?
Yes, it is possible to work together on projects or pages within Textmetrics. As the team "leader" you can determine who has access to which projects and pages. These additional team members can be within or outside your organization. This way, you can collaborate on content with colleagues as well as customers.
Easily share any one of your projects by selecting Edit Project and checking the box for Shared Project.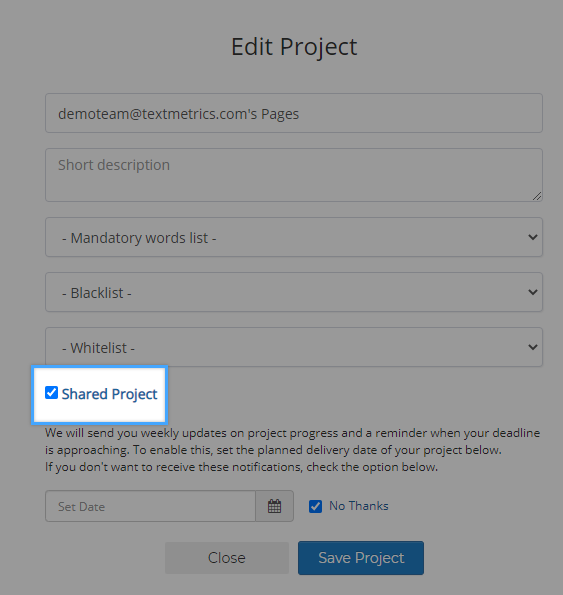 You now have the option to edit your project's Team Details.