Consistency in communications, the impact of AI on content creation, improving conversion rates, trends and developments in content branding, communication and NLP. These and more are the topics covered in the Textmetrics blog.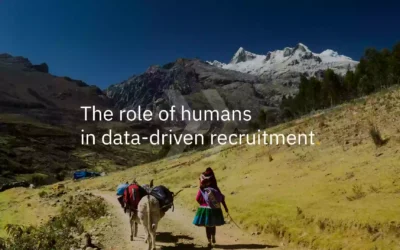 Has the rise of data-driven recruitment left you feeling worried? And are you afraid that recruiters' jobs might soon be fully taken over by artificial intelligence? Then allow us to take all your worries away. Indeed, recruitment is an industry that is heavily...
Curious about our platform?
Get in touch!