Consistency in communications, the impact of AI on content creation, improving conversion rates, trends and developments in content marketing, communication and NLP. These and more are the topics covered in the Textmetrics blog.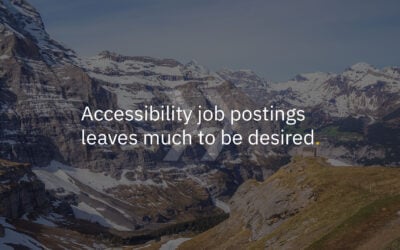 De Nederlandse versie vindt u onderaan Accessibility job postings leaves much to be desired Arnhem, 16 April 2021 - Incorrect use of color, meaning that visually impaired people cannot read a job description. Or the absence of an audio version. Many job postings...
Curious about our platform?
Get in touch!