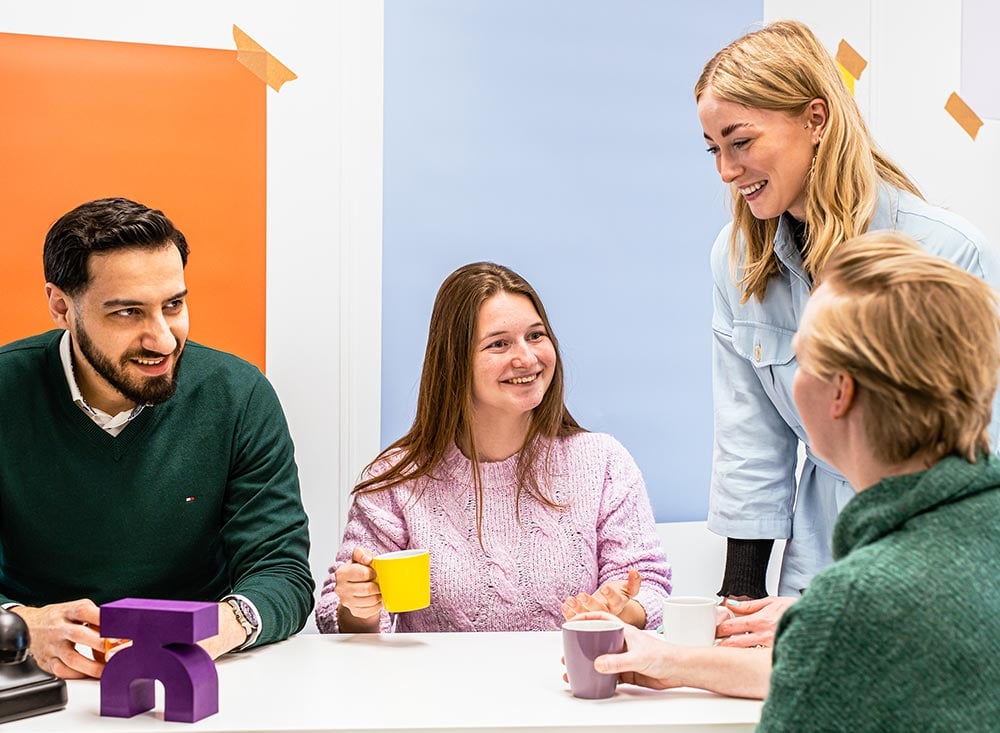 We want to address the whole world

,you
At Textmetrics you can make the difference. Digital communication is everywhere around you. Worldwide are people connected. And we want to make sure that everyone feels included. Become part of our team to help us with our mission!
A day at Textmetrics
We are a team of hard working people but with enough space for a lot of coffee – and at our monthly drinks, a lot of cocktails/mocktails.
As communication is not possible when alone, so is making a difference. We believe that we can make a difference, together.
Does the dynamic scale-up environment suit you?
We are innovative and are open for any ideas to bring us further to our goal. Everyone is equal and everyone participates equally.
Do you want to work in a flexibel work environment?
You do not have to come to the office every day, you can of course, but see what suits you best to make the work done.
Do you want to work in a young team?
We are a young team where there is a lot of space for your own ideas, even when they are not work related as organizing a pubquiz for the team after work.
This is where we're located
Our headquarters is in Arnhem, the Netherlands
Oude Oeverstraat 120-6, 6811 JZ Arnhem
How to find us: Find your way to the building, either by public transport, bike or car, whenever you find yourself on the entrance of the building, ring the #4 and we will 'buzz' you in. After that, head towards the 6th floor, upon arrival, look to your left and you will see our office.
We'd love to get to know you.
Browse our open positions, find a job you love, tell imposter syndrome to take the day off, and apply.