How to generate first time right content?,How to address everyone in your target group?

,How to write everything on brand?,How to write all your texts clearly and inclusively?,How to optimize all your texts for Google?
Want to make communication as easy as it gets?
Write your text with the customizable Smart AI Writing Software of Textmetrics.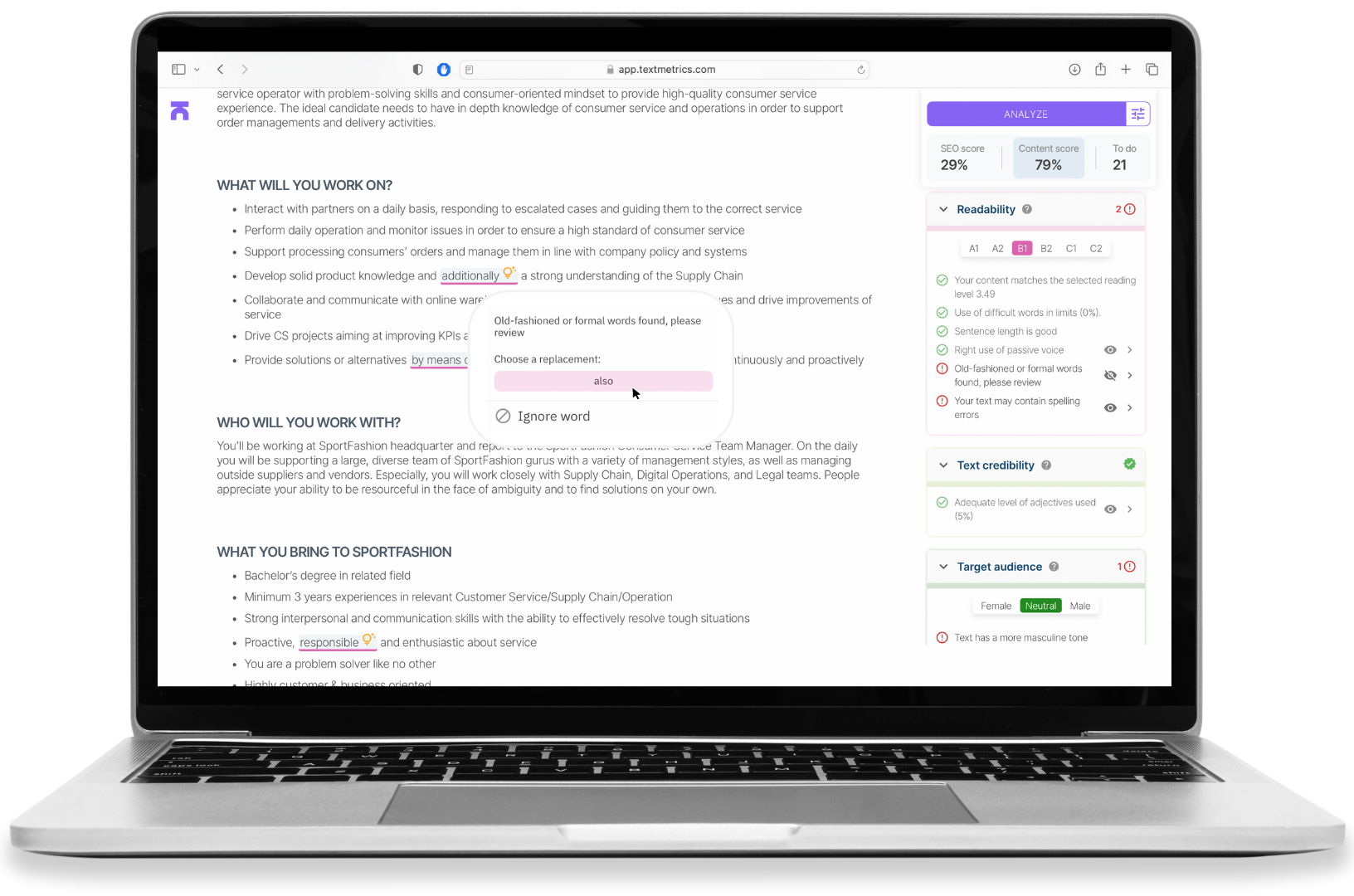 "For everyone who writes,

with

people

,goals

in mind

"

– The Text Improvers
1. Personalize the software to match your brand identity
Your company's tone of voice
Your company's SEO policy & guidelines
Your company's branding
2. Produce consistent high quality content
Create and generate your texts with the AI Assistant
Confirm it's written according to your own personalizations by clicking "Analyze"
Correct mistakes by clicking on the lightbulb and selecting a replacement
3. Publish your content in many writing systems such as:
ATS integrations
CMS plugins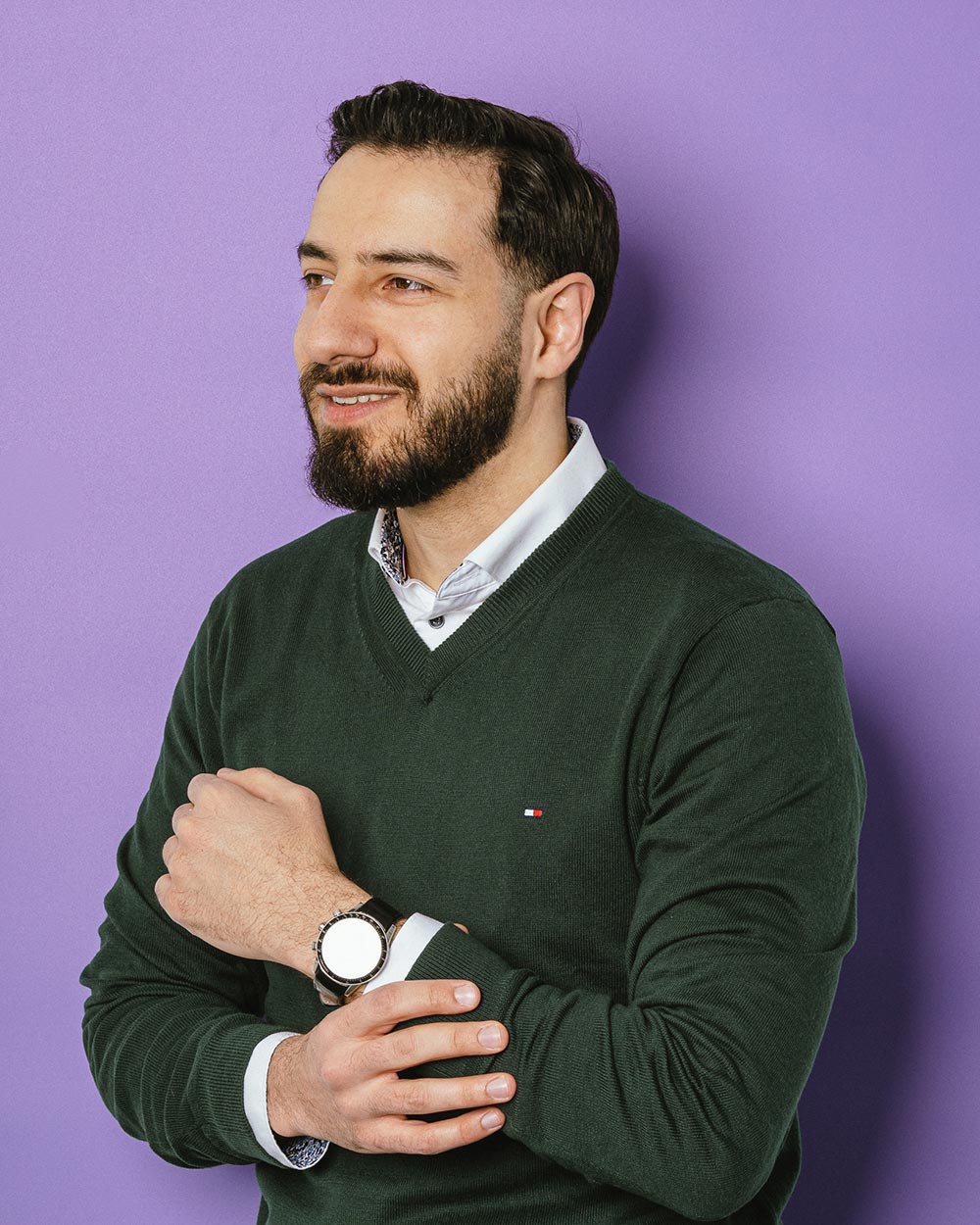 SEO and Content suggestions perfectly combined in one software.
Textmetrics harmonizes all our content from every writer into one seamless and melodious tone of voice.
– Astrid de Graaf, Content Manager Service Communication at Vattenfall
With Textmetrics, we boosted our D&I goals and saw a 10% increase in female applicants.
– Marieke van Herwerden, Team Lead Talent Acquisition at Arcadis
Want to find out yourself how easy data-driven writing can be?
Your privacy is important to us
Happy to meet you at our next event