Textmetrics for Google Docs
Textmetrics is the easiest way to create high quality content that is found and converts. With the Content Quality analysis you will make sure that your content matches your target audience, in terms of readability, tone of voice, credibility and sentiment. With the SEO optimization suggestions you'll make sure your content is SEO friendly.
To use the Google Docs add-on you need a Textmetrics account. You can sign up for the free trial here.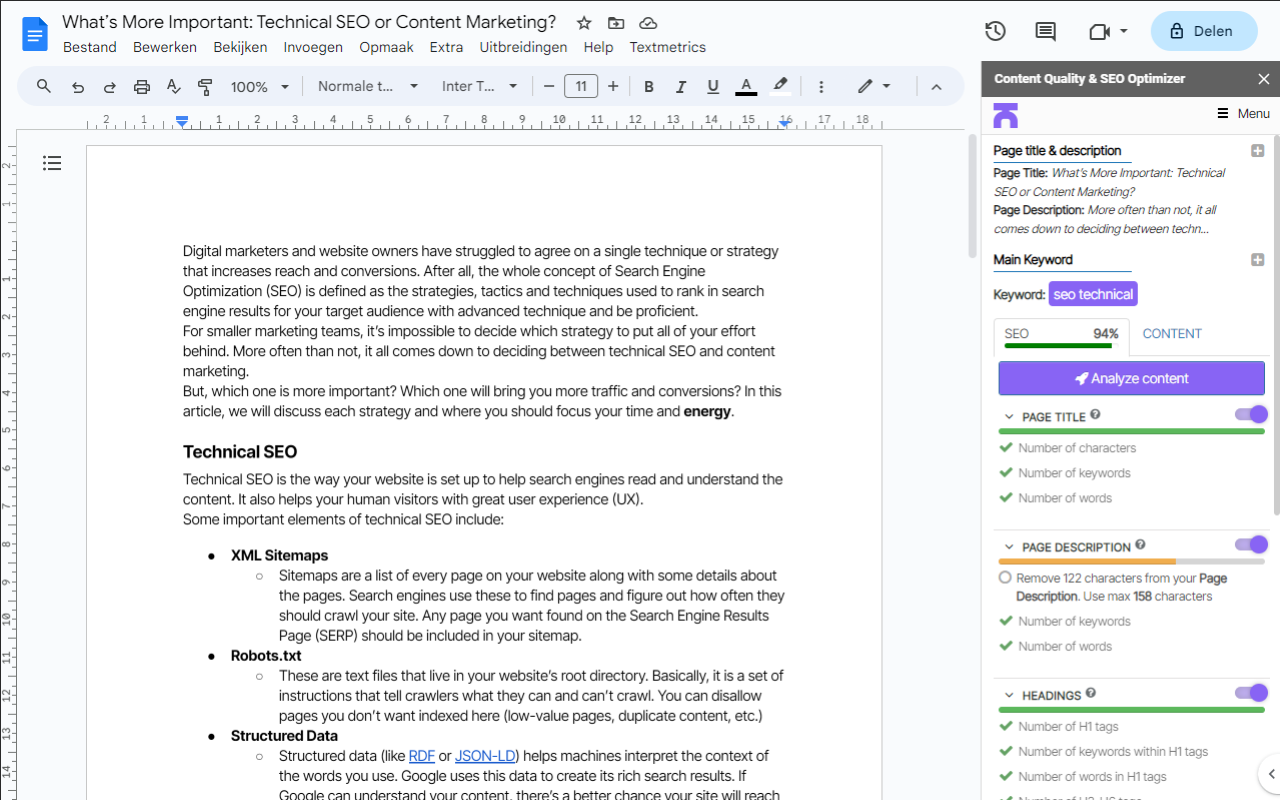 REALTIME OPTIMIZATION SUGGESTIONS
The Textmetrics plugin integrates with Google docs. While writing your content, you will see realtime suggestions on how to improve your content. The suggestions will show directly alongside the editor, so they are clearly visible and easy to follow.
Textmetrics will analyze your content and tell you how to optimize it for maximum results in search engine rankings.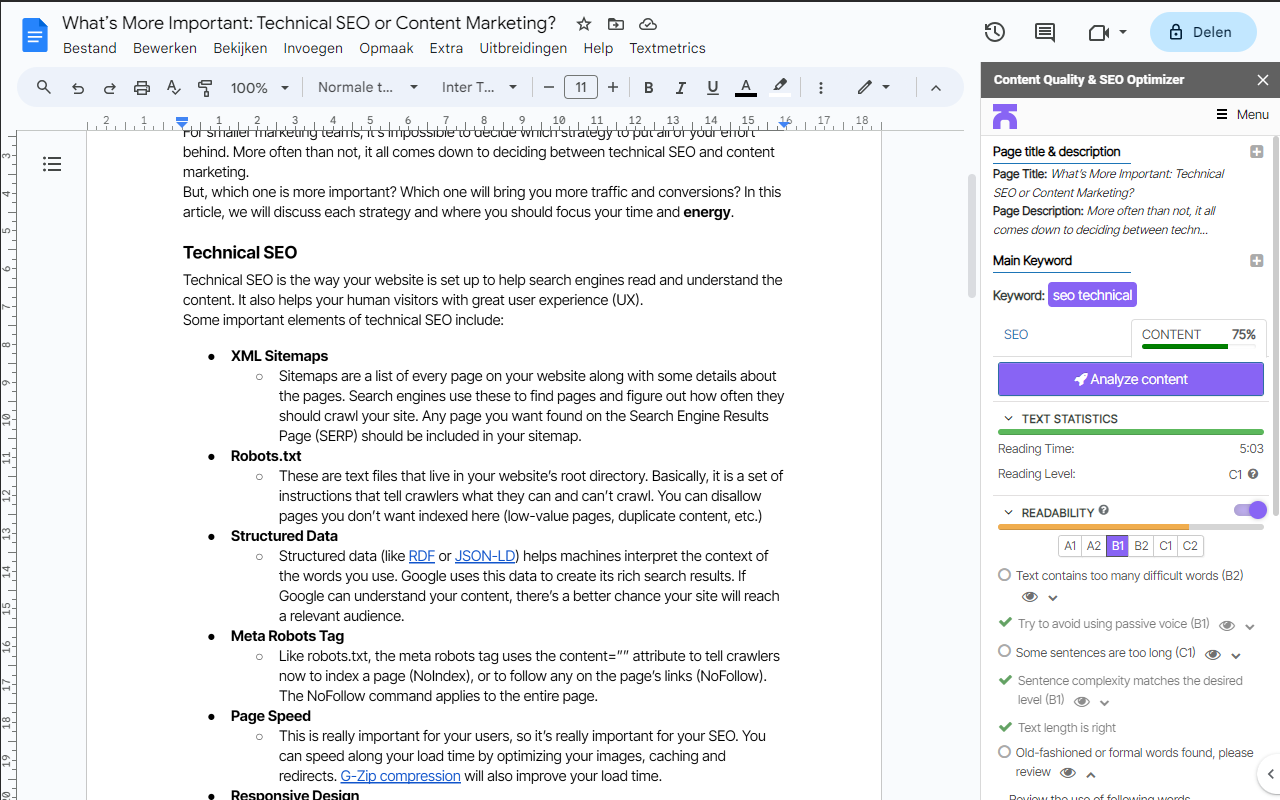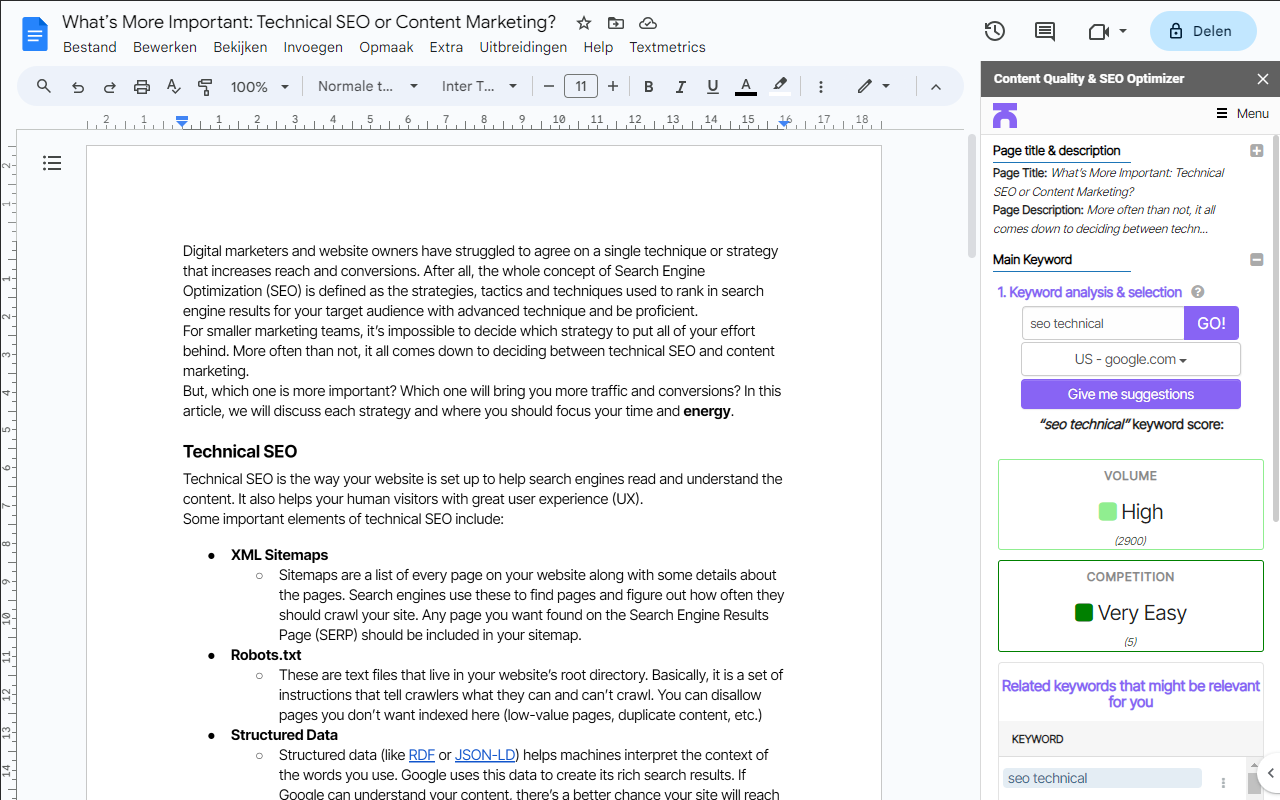 KEYWORD ANALYSIS & RESEARCH
Textmetrics will help you find the best keywords for your content. Fill in your keyword to have it analyzed on volume and competition in realtime and also get suggestions on other keywords you could use.
Installation & Usage
To install Textmetrics for Google docs, follow these steps:
Open a Google document and press "Add-ons" -> "Get add-ons"
In the Add-ons menu, search for "Textmetrics".
Press the "+ FREE" button to add the add-on to your document.
After accepting the general conditions, Go to "Add-ons" -> "Textmetrics" -> "Show" to start optimizing your content.