Your company's own customized text generation

,software, tone of voice,SEO rules, branding
Reach your target group with the Smart AI Writing Software of Textmetrics for the best writing experience. With the use of natural language processing and machine learning, Textmetrics will help you generate first time right content so you can ensure your message reaches its audience.
Gender-inclusive language
Did you know your writing can have a personality? It can be masculine, feminine, or neutral! To make sure everyone feels included, aim for a balanced tone with the words you choose.
Non-discriminatory language
Avoid using words that have age restrictions or are specific to one culture to make sure your writing is inclusive and welcoming to all.
Diversity & inclusion guidelines
Do not forget to include your D&I statement in all your communication.
Software customized for your company
At Textmetrics, we're all about giving you the cream of the crop. That's why we customize our software to your company guidelines, ensuring you get the best possible results.
Your company branding
We've got your back when it comes to keeping your branding on point. Our software spots prohibited terms and suggests specific brand values to make sure all your texts stay on-brand.
Your company tone of voice
Including your company's tone of voice in all written communication ensures consistency and unity.
Write in the correct language level
Long, complicated sentences and difficult words can turn readers off. That's why we suggest writing at a B1 language level. Keep it simple!
Speak to everyone, in all languages
Old-fashioned or formal words can be difficult to understand but they can also create a barrier to effective communication as source credibility, familiarity and emotional disconnection.
Write without mistakes
Typos happen, but no worries! Textmetrics has got your back with spellcheck and grammar check to ensure your text is error-free.
All kinds of plugins and integrations
Textmetrics is everywhere you write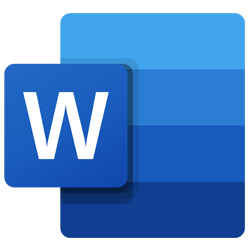 No need to switch to your Textmetrics account, just download the free plugins and keep on writing like you are used to.
Keyword analysis
Check the strength of your chosen keyword with our keyword analysis and receive suggestions for better online findability.
Check the competition
What keywords and keyword phrases do you and your competitors use? Page title, page description, headings, links and images are checked in the software.
SEO check
The SEO check ensures that your keyword is mentioned the optimal amount to be ranked higher in Google.
Monitor performance & reports
Textmetrics enables you to track all pages, even if they are not yet published. With the help of trackers, it is easy to check the average content and SEO scores.
User Activity
Project managers can easily monitor user activity, team activity, and page status to ensure successful project completion.
Company Consistency
Our software guarantees consistent high-quality writing, generating, and optimizing for your entire team.
For every CRM / ATS / CMS system
Textmetrics has partnered with various plugins, ATS, and CMS systems to ensure that you can use the software in your current writing system. If you use a customized system or if your system is not on the list, we are more than happy to help you.
Translate
All of your texts can be translated into the preferred language before or after making other changes.
AI Assistant
Make your writing tasks easy by generating and rewriting texts with one click.
Your privacy is important to us
Happy to meet you at our next event