Consistency in communications, the impact of AI on content creation, improving conversion rates, trends and developments in content marketing, communication and NLP. These and more are the topics covered in the Textmetrics blog.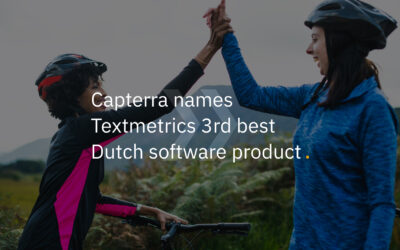 The Netherlands is well represented in the software world. Besides many Forbes-2000 companies like Cisco, Oracle, Google, Microsoft and Huawei that are based in this country, there are also many software companies with Dutch roots. Of these companies listed on...
Curious about our platform?
Get in touch!