Consistency in communications, the impact of AI on content creation, improving conversion rates, trends and developments in content branding, communication and NLP. These and more are the topics covered in the Textmetrics blog.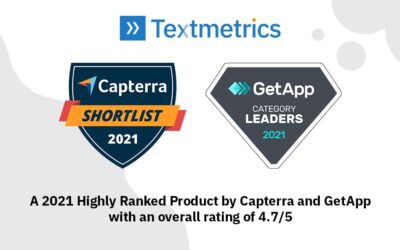 Textmetrics completes 2021 with huge success and accolades from Gartner Digital Markets brands (Capterra and GetApp). Our products got recognized in various flagship reports in 2021! Capterra Artificial Intelligence "Textmetrics is an incredible tool! This acts as a...
Curious about our platform?
Get in touch!