Can I export my content?
When you create a page there are several options to export it. If you want to know more about creating a page, take a look at this article!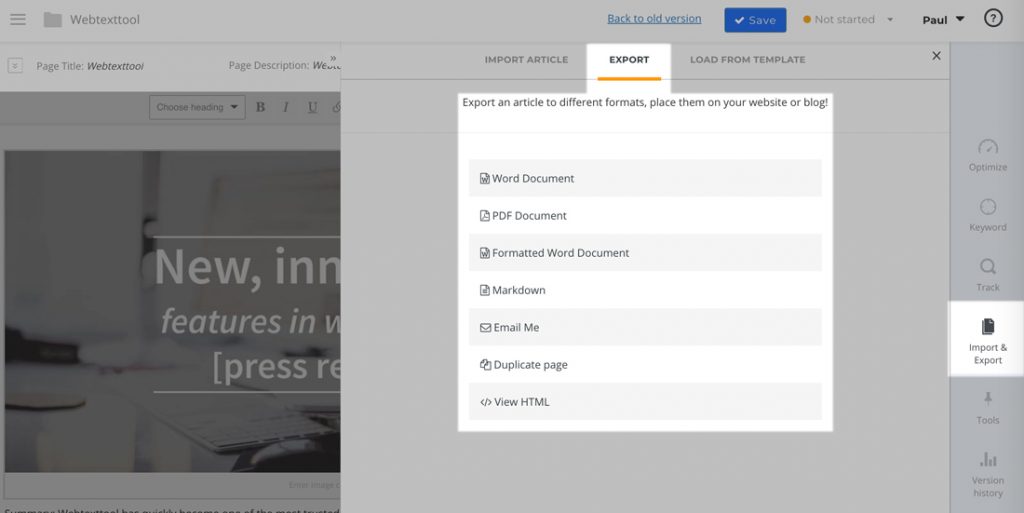 The Export button is highlighted in the image above. You can use three options to export your text:
Export to Word
Export to PDF
Export via an email (e.g. when you want to send your text directly to a customer)
Export all pages in a project
You can also export all the pages in a project at once. To do this, you first have to go to projects in the menu. Now select the project which contains the pages you want to export.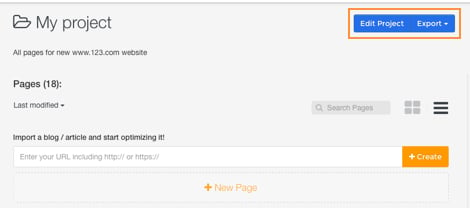 When you click on the project you get an overview of all the pages within the project, as seen in the image below. The orange arrow is pointing at the Export button. You can export all the pages within the project to Word and HTML by downloading them or by email.
Tip: want to get more structure when creating several pages? Use projects to keep it organized! Take a look at this article to know more about creating projects.
Tip: to make sure you'll have a quick start you can follow the tour. This tour introduces you to all the features and possibilities of Textmetrics. You can start the tour by clicking on the Tour button in the menu.