Alles wat je moet weten om altijd weer de beste content te schrijven.
In de Textmetrics Newsbase komt een scala aan onderwerpen voorbij, waaronder consistente communicatie, de invloed van AI op contentproductie, het verbeteren van conversiepercentages en de laatste trends en ontwikkelingen op het gebied van content branding, communicatie en natuurlijke taalverwerking.
Wil je op de hoogte blijven van alle nieuwtjes?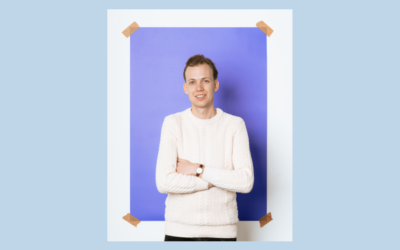 Koen Brummelhuis works at Textmetrics as Customer Success Manager. We asked him some questions to get to know him, but first, we'd like to explain how to pronounce his very Dutch name. Of course,...
Wij vinden je privacy belangrijk
We zetten ons in voor het waarborgen van de vertrouwelijkheid, integriteit en beschikbaarheid van informatie en gegevens. We doen er alles aan om te garanderen dat alle gegevensbronnen volledig beschermd zijn, volgens geldende wetten, regelgeving en industriestandaarden.
We ontmoeten je graag op ons volgende evenement