What is the Text Conversion Optimizer (TCO) / Content Quality module?
Once the visitors have found your optimized web page, wouldn't it be great that they actually do what you want them to do (make a purchase, share a post, signup for your newsletter etcetera). But, how do you check if you create content that actually converts?
Say hello to our Text Conversion Optimizer aka Content Quality module! This module analyses your content and gives you tips to increase the readability of your text and improve the chances of conversion. Check our video to find out more about this module!
The Text Conversion Optimizer is currently available for the languages English, French, German, Dutch, Spanish, Italian, Portuguese, Swedish, Danish, Norwegian and Russian.
TCO is available in selected plans, please see our pricing page for more information.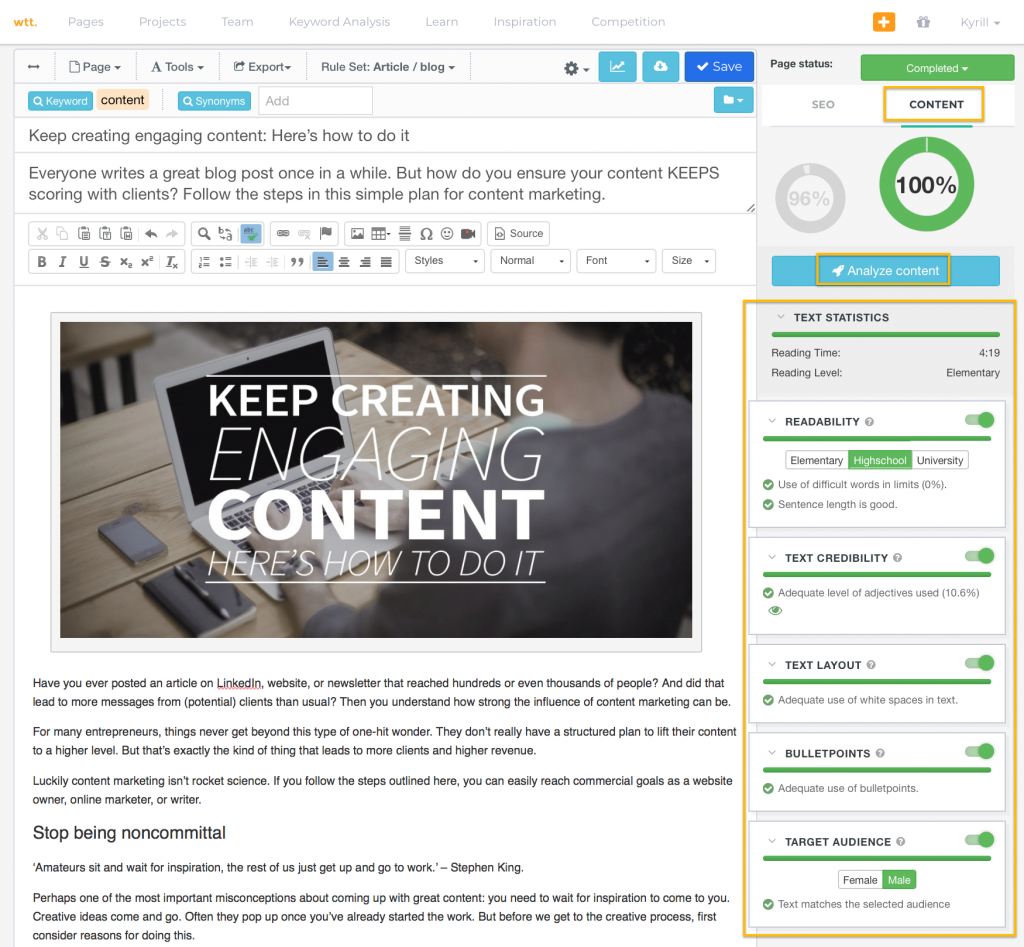 You can find TCO in the editor. Next to SEO there is a Content tab. When you click on it, you will see the button to Analyse your content. After the analysis, you will see the suggestions on several aspects, like readability (sentence length, difficult words, reading level), text layout, credibility, match with your target audience. You can switch specific rules on or off based on your needs. Note that we will continue developing this module and the number and type of checks can change.
Note: running an analysis costs 1 credit from your credit balance. This number is subject to change.
Watch video on how to use Textmetrics's Text Editor (including Text Conversion Optimizer):