Check out our different standard modules. They can be combined to get the best out of all your content.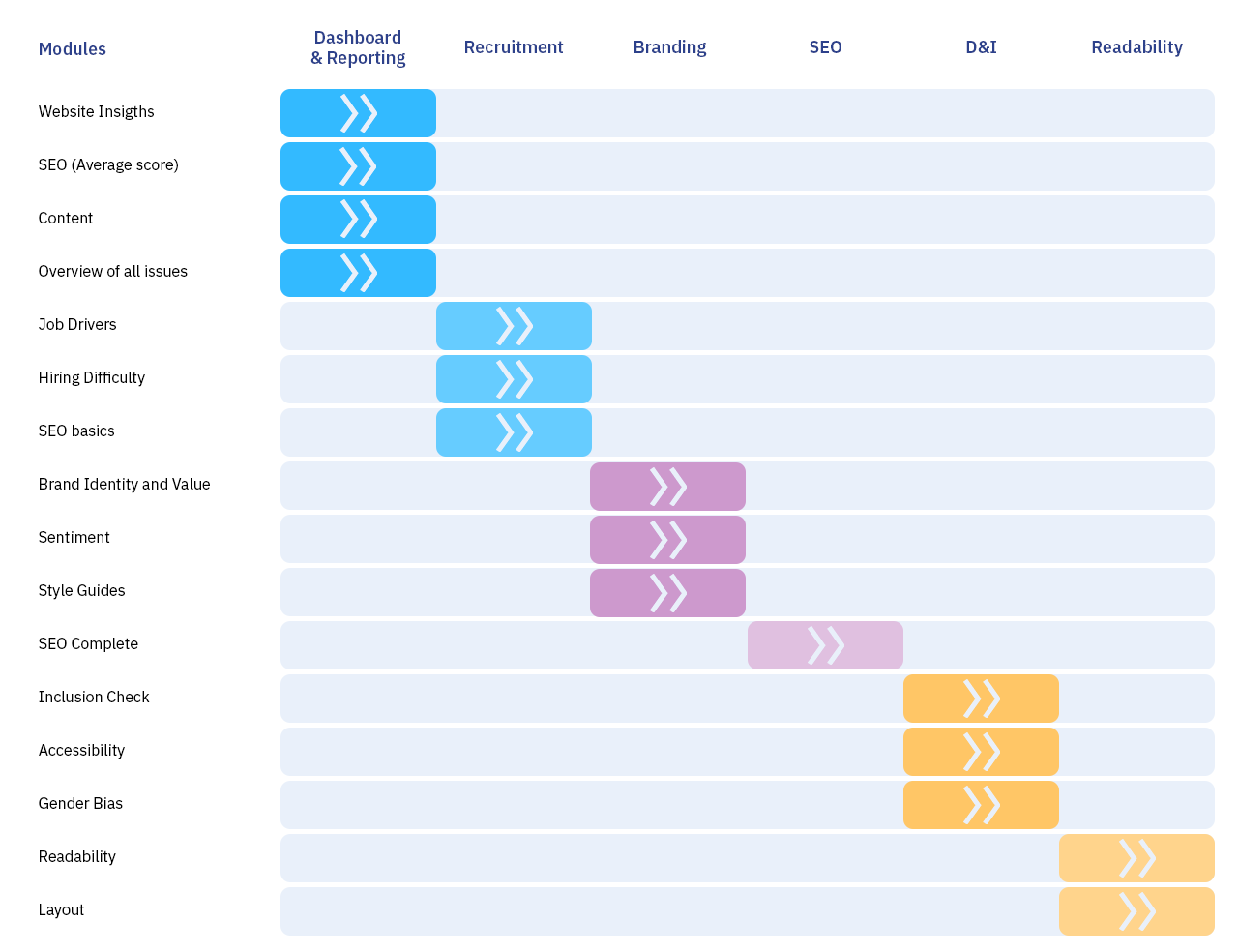 This is how we make sure you get the best out of our platform


Dedicated onboarding specialist

Minimum hours of users required
Quickly get started by using one of Textmetrics templates.
Textmetrics advises how to optimize the job description for Google for Jobs.
Textmetrics can analyse keywords for you to see the competition for those and find similar ones.
Textmetrics seamlessly integrates with your workspace, all modules have a Word and Chrome plugin + API to build your own interface.
Easily structure projects with Textmetrics build in project manager.
Textmetrics supports 12 languages already.