The Smart AI Writing Software
Every company has its own voice, branding, tone of voice, way of writing, and presenting itself to the world.
Textmetrics helps you with writing inclusive job ads, making sure you use the right language level, gender inclusive language, diversity and inclusion statements, and more!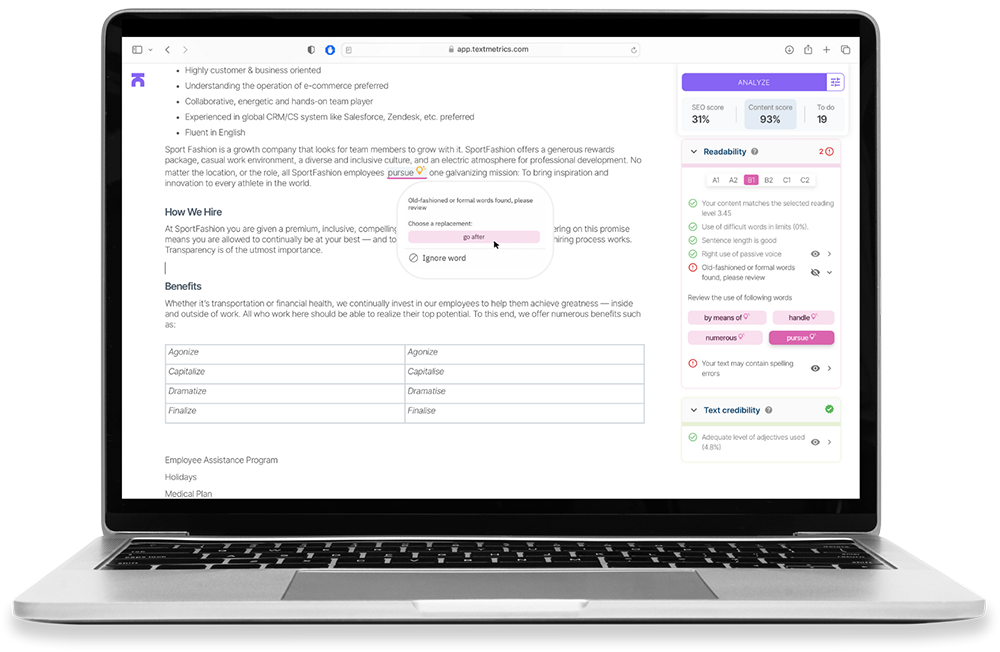 "We believe that when you address the world, you include everybody."
– The Text Improvers
Personalized software for a cohesive brand identity
Your company's tone of voice
Your company's SEO policy & guidelines
Your company's branding
Produce consistent high quality content
Create and generate your texts with the AI Assistant
Confirm it's written according to your own personalizations by clicking "Analyze"
Correct mistakes by clicking on the lightbulb and selecting a replacement
Publish your content in many writing systems such as:
ATS integrations
CMS plugins
Forget everything you need to think about.
Textmetrics customizes the software for every customer, which means that your own tone of voice rulesets, SEO rules, branding, and employer branding are included. Everything you need to think about when writing your texts, you can forget. Relax, Textmetrics does the thinking for you.
Write with a active tone to create powerful messages, every time.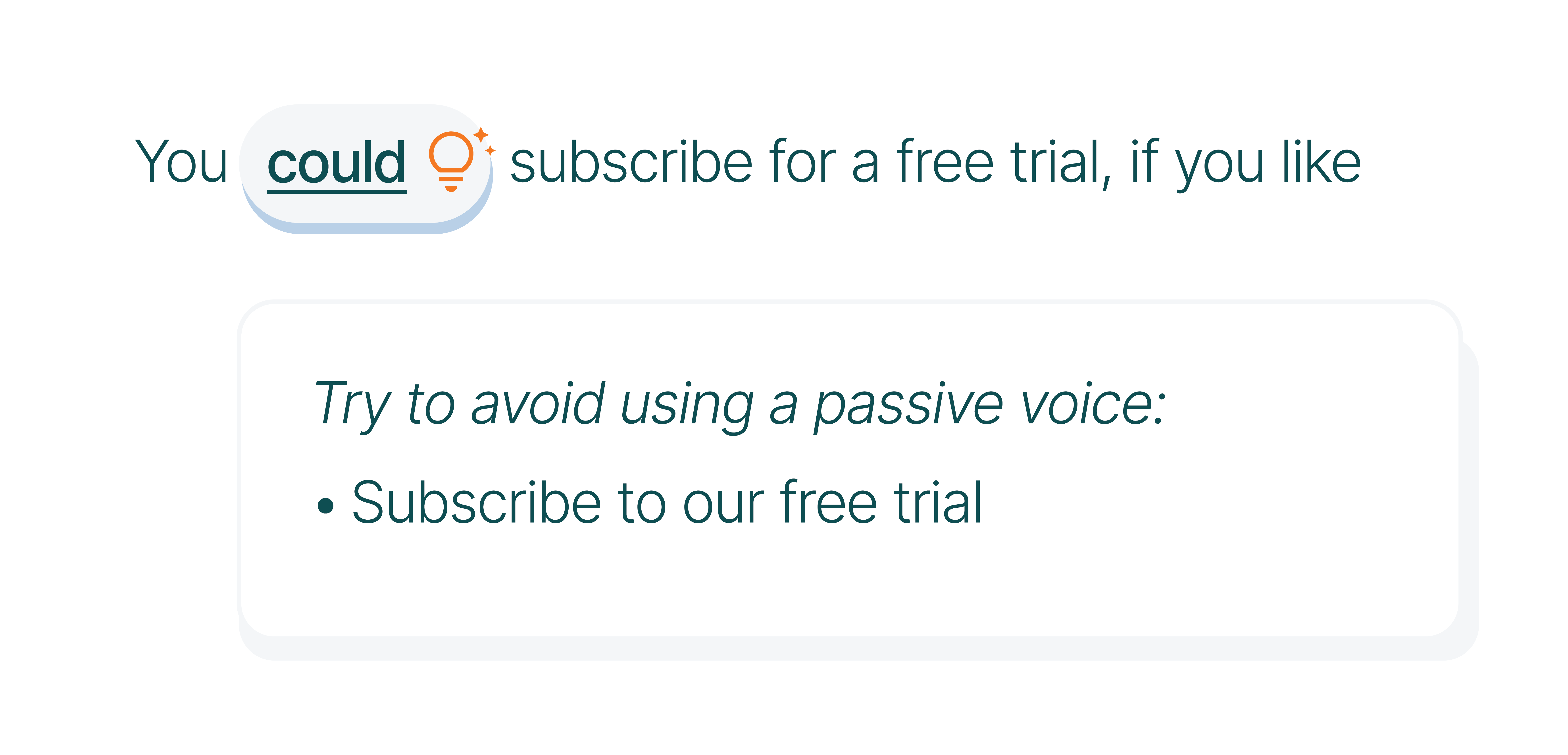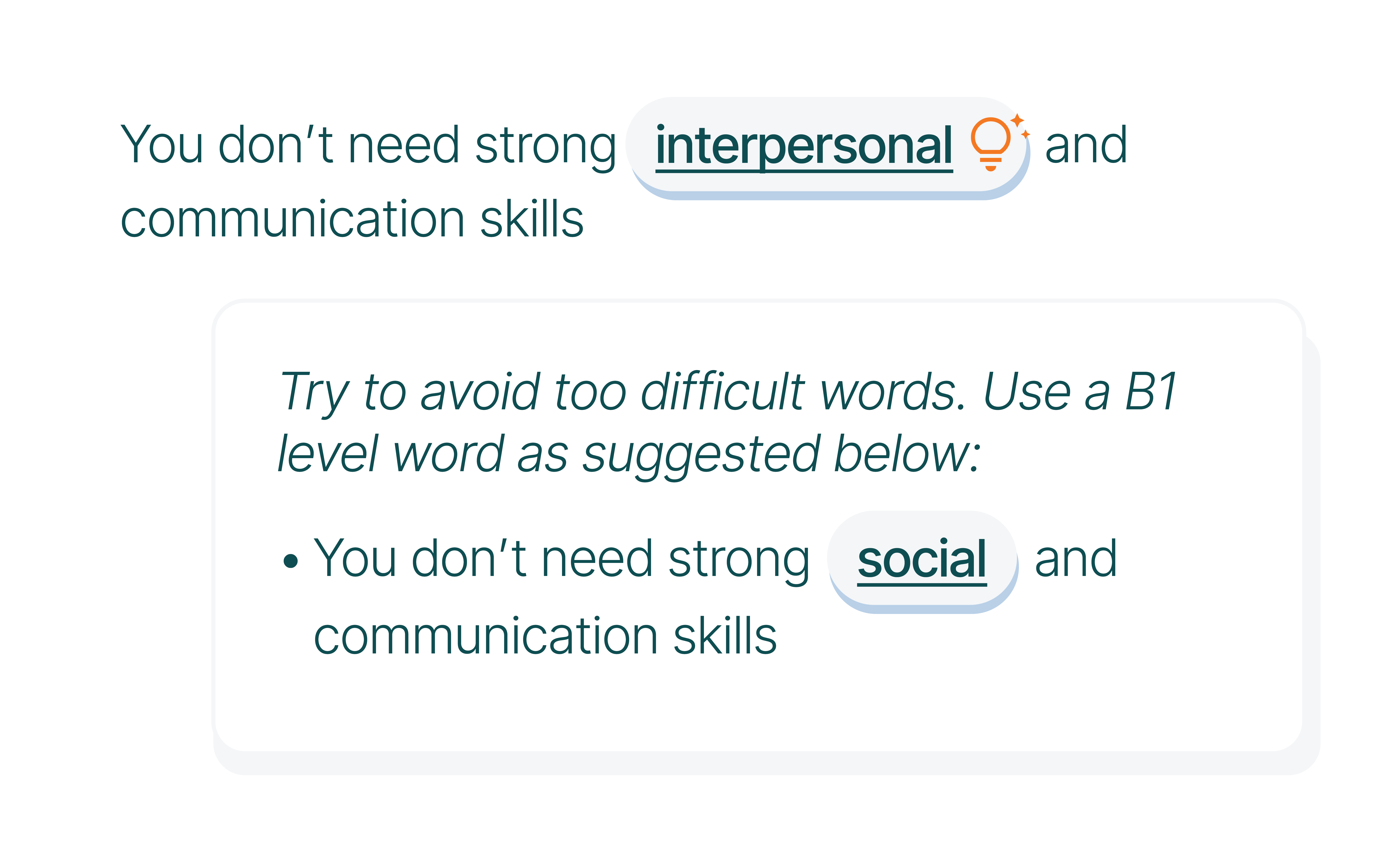 Too difficult words can prevent people from reading your text.
A typo is easy to make, luckily Textmetrics also checks the spelling and grammar for an error-free text.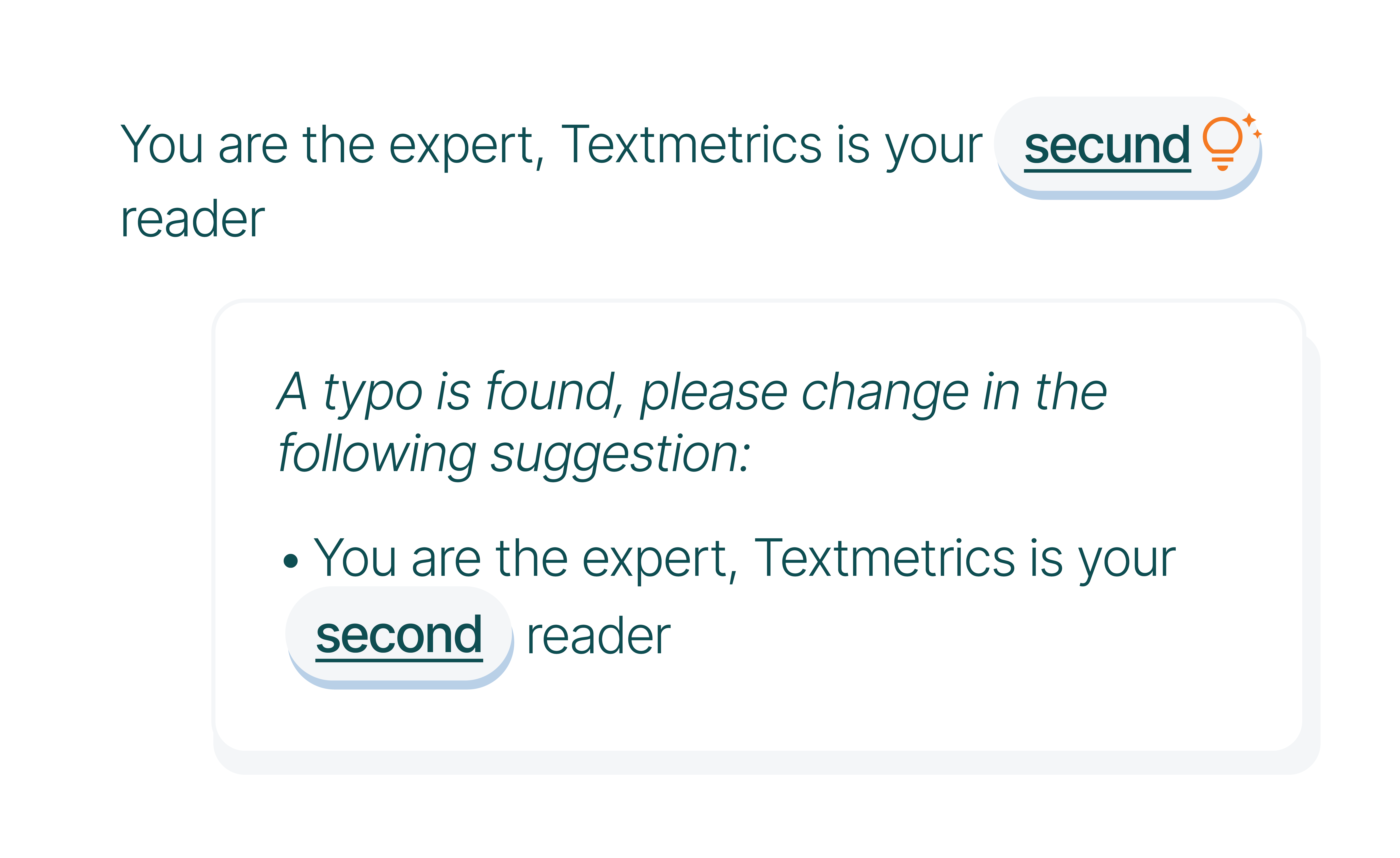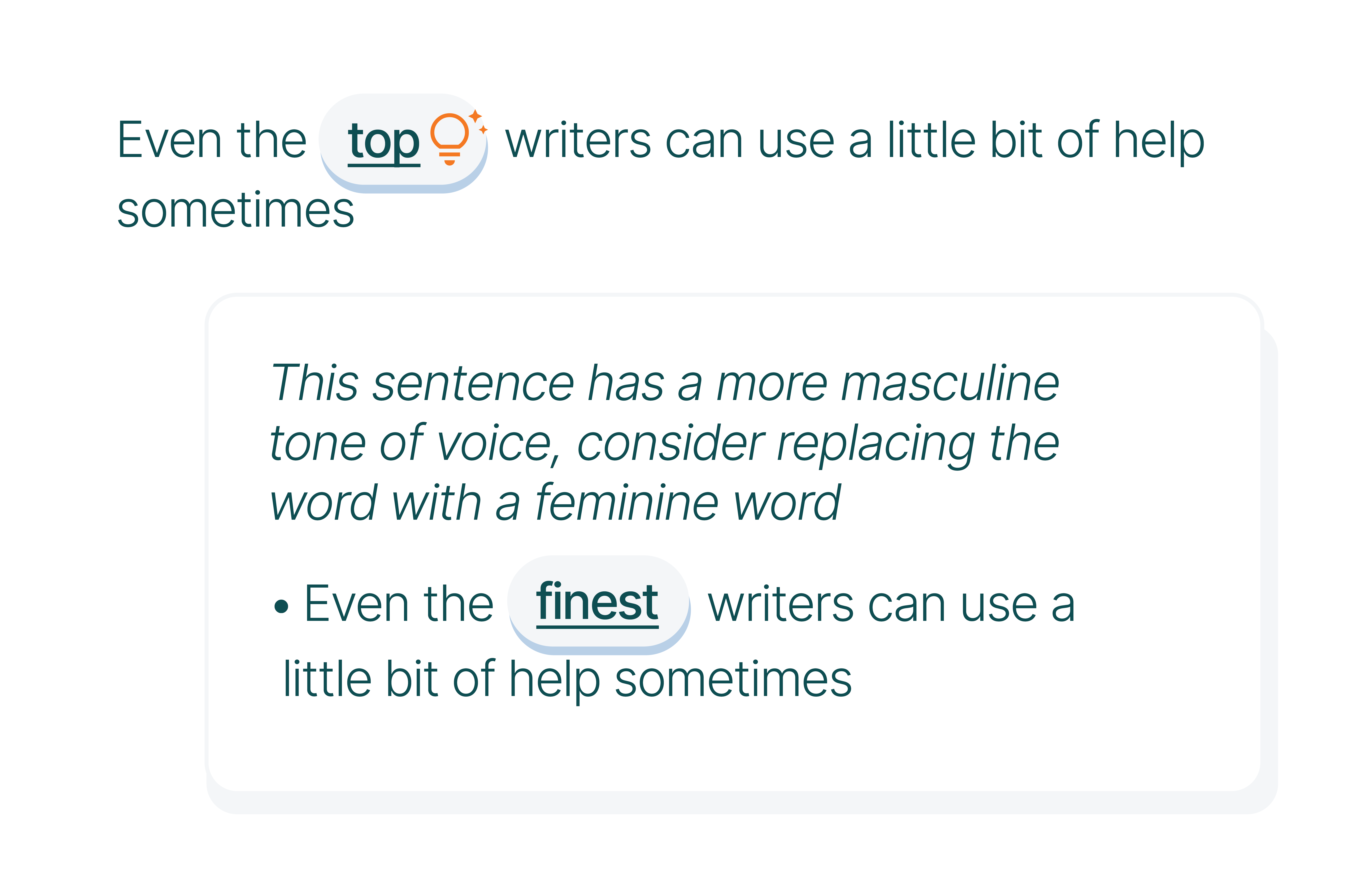 A text can have a masculine, feminine, or neutral tone of voice. To make every reader feel included, create a balance in the words you use.