Op deze pagina vind en leer je alles over data-driven recruitment, en de relatie met diversiteit en inclusie.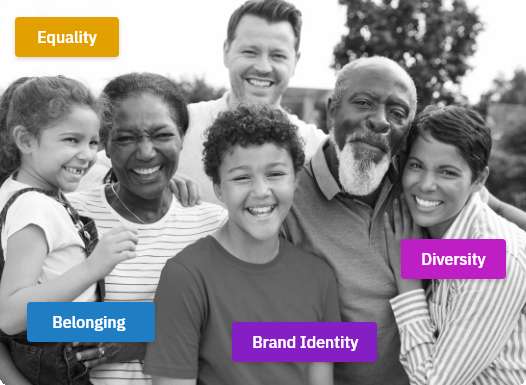 Data-driven recruitment
Data-driven recruitment is een innovatie waar je niet omheen kunt. Het beperkt de kans op het aannemen van een kandidaat die niet het meest geschikt is voor de functie. Bovendien beperkt het de kans op vooringenomenheid in je wervingsproces. Waardoor je de doelstellingen op het gebied van diversiteit en inclusie gemakkelijker kunt bereiken. Het is gebaseerd op het gebruik van technologieën, technieken en data om een grote groep kandidaten te analyseren. Het helpt recruiters kandidaten te vinden met de juiste vaardigheden, ervaring en mindset om succesvol te zijn in de baan waarvoor ze werven. Data-driven recruitment betekent aanzienlijke veranderingen in het wervingsproces. En het lijkt vooral nuttig te zijn als je meer diversiteit en inclusie in je personeelsbestand wilt, maar daar nog niet in geslaagd bent.
Data-driven recruitment – hoe het Textmetrics platform kan helpen
Data-driven recruitment geeft je de tools die je nodig hebt om de beste kandidaten aan te nemen. Bijvoorbeeld door functieomschrijvingen te schrijven die je hele doelgroep aanspreken. Hoe groter je doelgroep is, hoe meer kandidaten op de functie kunnen solliciteren. Dit heeft weer een positief effect op de diversiteits- en inclusie doelstellingen van je organisatie. De technologie en verzamelde data van nu kunnen een grote hulp zijn voor recruiters om meer inclusieve functiebeschrijvingen te schrijven. Inclusieve geschreven functiebeschrijvingen zijn ook essentieel als het gaat om data-gedreven recruitment.
Bij Textmetrics bieden we een platform dat gebruikmaakt van algoritmen op basis van kunstmatige intelligentie om je daarbij te helpen. Je zal betere functiebeschrijvingen schrijven die vrij zijn van vooroordelen en een meer genderneutrale tone-of-voice hebben. We vertellen je graag meer over hoe data-driven recruitment en ons platform uw personeelsbestand inclusiever en diverser kunnen maken. Op deze pagina vind je het laatste nieuws over data-driven recruitment. En hoe het de diversiteits- en inclusie doelstellingen van een organisatie beïnvloedt.
Laatste nieuws over data-driven recruitment
You always want to hire the best candidates for the job, right? So, wouldn't it be excellent if there was a technology that could help you do just that? Well, we've got good news for you. That technology exists. It's called data-driven recruitment, and it is a lot...
Lees meer



Low quantity of applicants

Insufficient quality of applicants

No diversity among applicants