Textmetrics enables organisations to continuously improve the conversion rates of their online and offline texts. Powered by machine learning and artificial intelligence, Textmetrics will assist you with real-time suggestions to write high quality content that matches your target audience.
How important is wording when talking to your audience?
Most organisations have them, Text Styleguides, but the majority of organisations struggle to implement the guidelines and rules.
It is, simply said, a tough job to make all people in your organisation comply with your Text Styleguide. Let alone the maintenance to stay above the minimum required compliance levels. But what if you could simply skip the implementation whilst at the same time ensure compliance is at an all-time high? No trainings, no distribution of guidelines, no re-writing of text. Instead, with a simple click you would be able to make any person in the organisation comply with the Text Styleguides.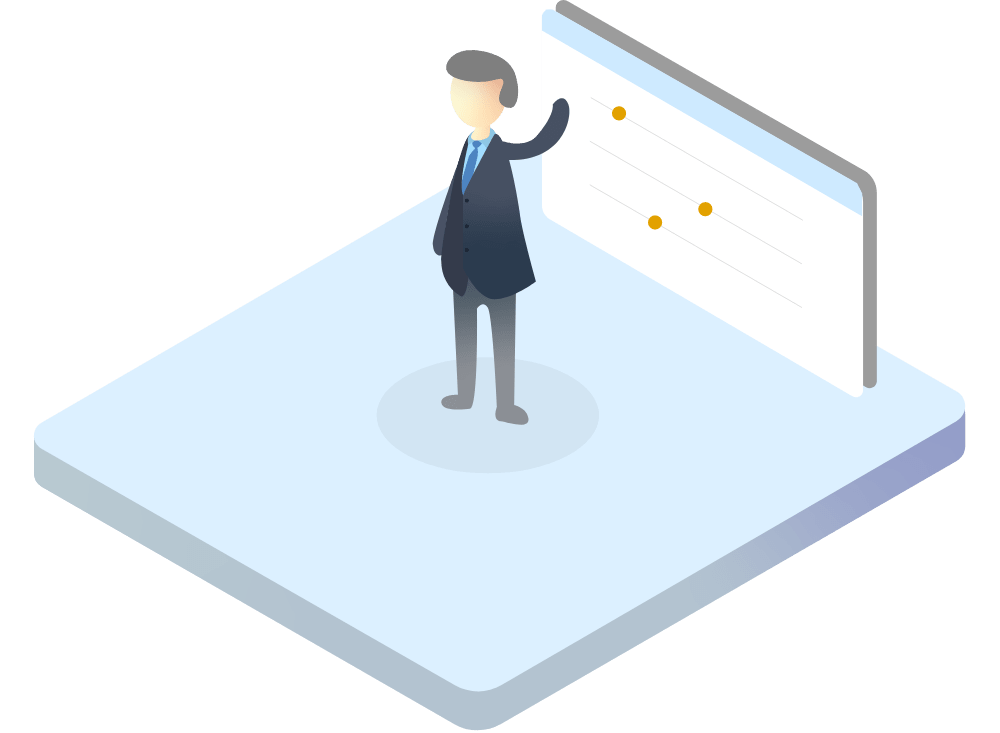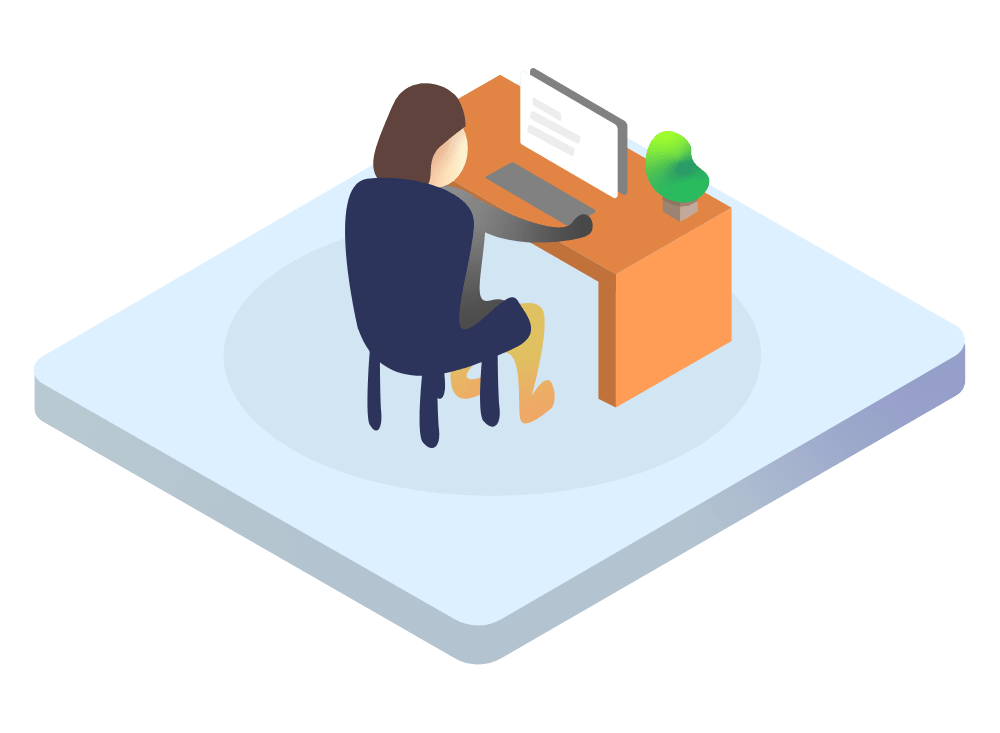 This is exactly what Textmetrics is about. Textmetrics contains a vast set of algorithms that are able to interpret wording and suggest changes while writing a text.
How does it work? The A.I. based algorithms are able to recognise aspects such as how formal/informal is the text, how sophisticated/easy to read, how friendly, amicably, neutral, feminine, masculine and so on and so forth. Centrally you can select your preferences and automatically any person who writes a text will be supported to apply the selected settings. But this alone would not be sufficient. You can add organisation specific rules and guidelines. In other words, you can convert your Text Styleguide in a Textmetrics template, click apply, and instantly all colleagues writing text will be compliant. All they have to do is to switch on the cloud based app and from that moment on Textmetrics will support them.
Constantly making the right impression.
So the question is whether there is a way to centrally manage the tone of voice being used throughout your organisation. Is it possible to coach everyone in the organisation who writes text in such a way that all wording being produced is coherent and helps you to build the right image?
This is what Textmetrics is designed for. Software to manage all text in your organisation. The process is simple:
Step 1: Use the dashboard to define your desired tone of voice. All you have to do is set the levers of the dashboard.
Step 2: Textmetrics then suggest changes to any person writing text. Suggestions appear while writing.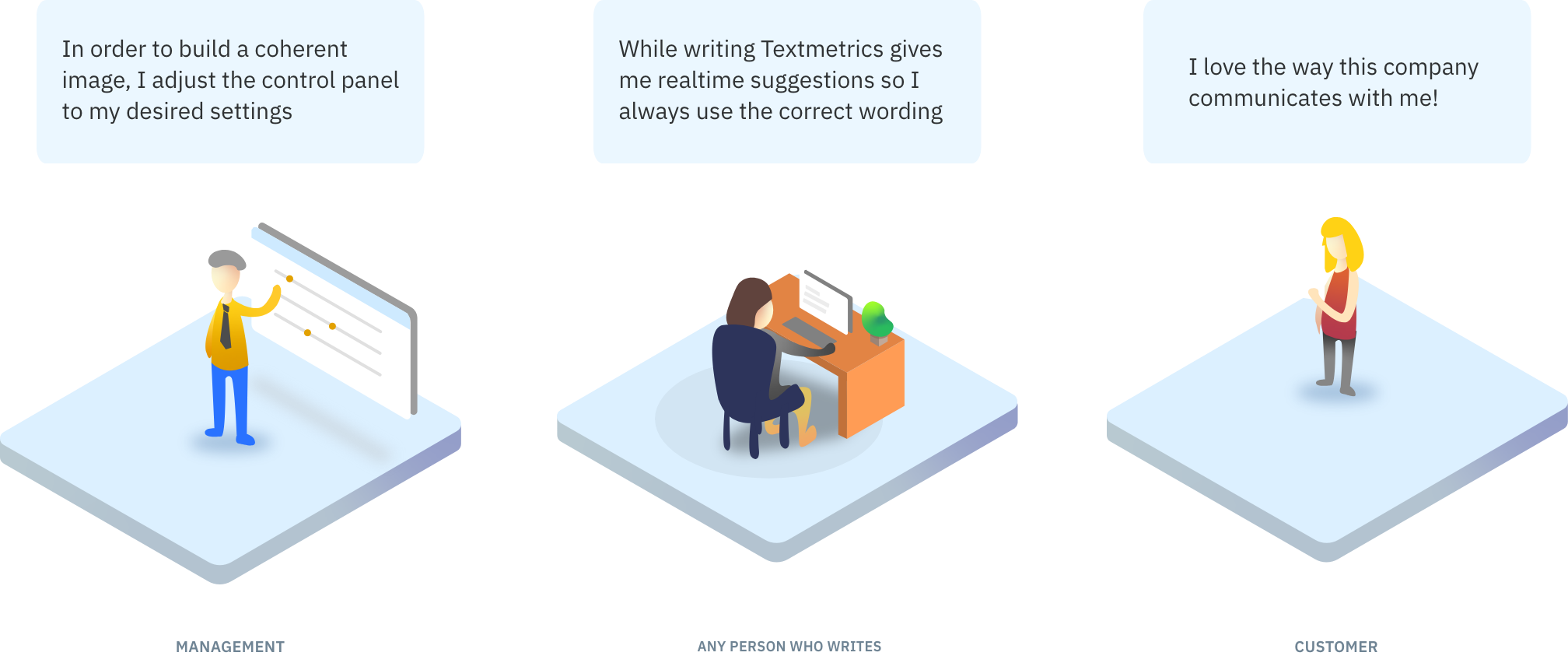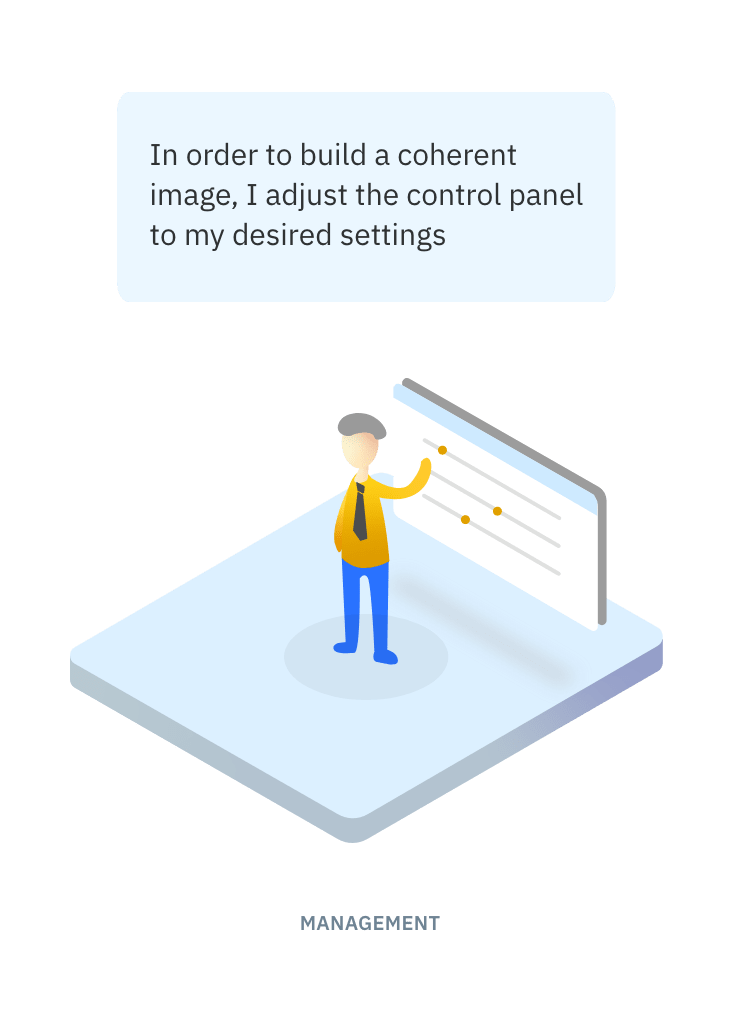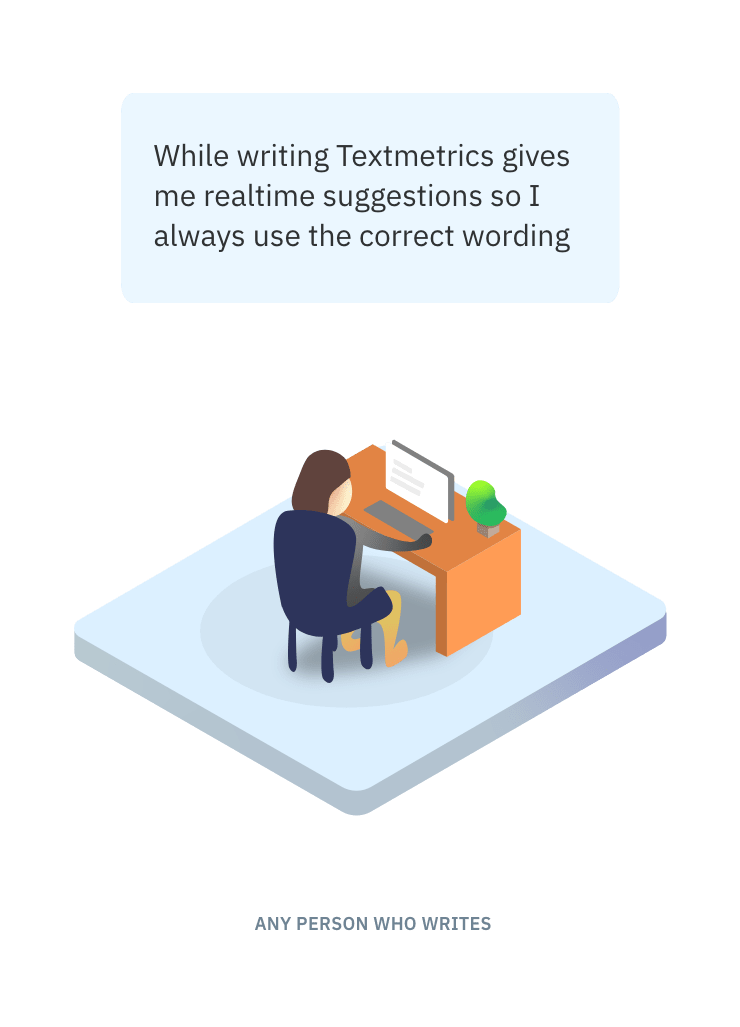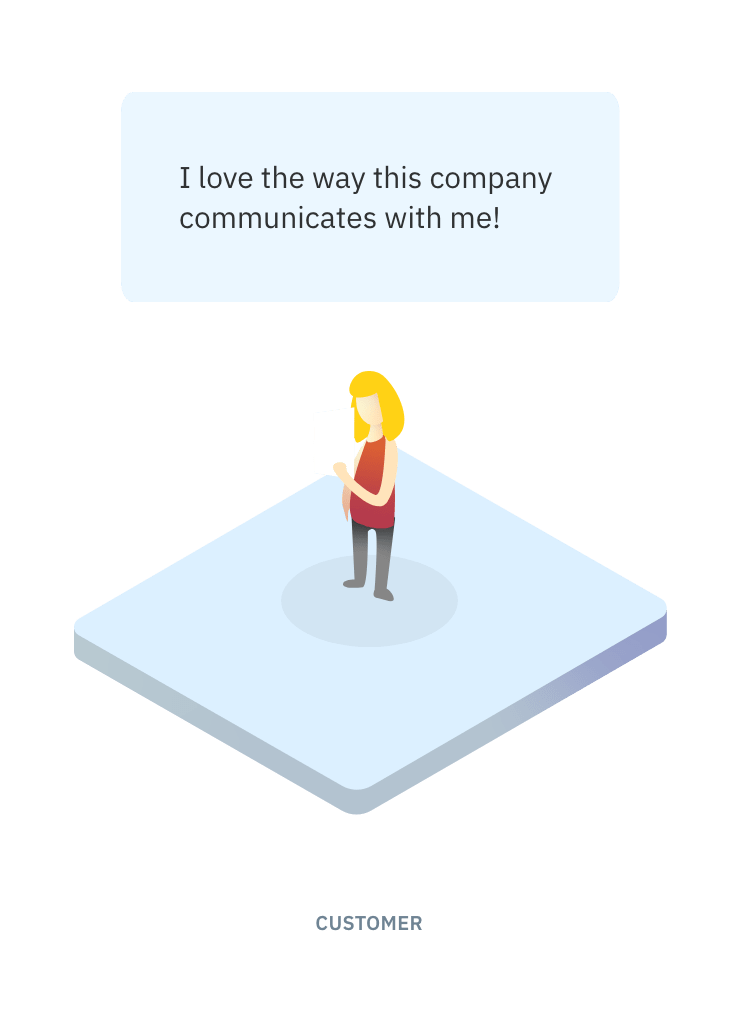 It is that simple, but the impact is substantial: Enterprise-wide coherent wording, higher conversion, consistent image, higher customer satisfaction, more and better applicants…
We would be happy to talk with you
Get in touch and schedule a conversation