See how Randstad increased their conversion by double digits, using the technology of Textmetrics
14% conversion increase
In Applications to Job Openings. Thanks to Textmetrics AI language analysis.
18% more candidates
Increase in Applicants for all open vacancies that took place in the pilot period.
30% faster vacancy creation
Velocity of producing Good Quality Vacancies has increased with 30%.
COMPANY
Multinational human resource consulting firm. Founded in the Netherlands in 1960 by Frits Goldschmeding, operates in around 39 countries
HEADQUARTERS
Diemen, Netherlands
INDUSTRY
Human Resource Consulting
TYPE
B2B / B2C
PRODUCT USED
Textmetrics Enterprise
By putting the quality of the communication at the center of their strategy, Randstad substantially increased their online success
Randstad is operating in a market that is changing rapidly. Not only is there a shortage of qualified personal, but people also look for other things in a job than in the past.
So the question was how to attract the right candidates.
According to Randstad, attracting their ideal candidates is all about communicating their core values clearly. However, that is not a simple task. Communicating involves many elements such as: using wording the candidate likes, making descriptions simple, mentioning important elements for the candidate, making sure the job is found on the internet, making sure it matches the branding of Randstad, etc. A complex collection of language factors that nobody can be 100% correct at all times.
That's when Randstad started working together with Textmetrics.
In the beginning of the pilot period, all involved employees were coached by Textmetrics.
Wesley: "While writing, Textmetrics analyses all elements important to increase conversion and tells the recruiter what to change to meet the criteria that influences the success of a job description. We have seen a substantial increase in the conversion rates of our vacancies. We knew that the vacancy text is very important, but to see the effect of writing based on the analyses of Textmetrics exceeded our expectations.
"Our Pilot with Textmetrics has been a resounding  success. Our new vacancy creation process (and re-writing of vacancies) has led to 18% more applications and 14% better conversion rates."
Wesley Connor
Senior E-commerce manager
Randstad is currently in the process of implementing Textmetrics on other departments.
We see opportunities for this kind of technology in all our brands and countries. Currently we are exploring our future collaboration.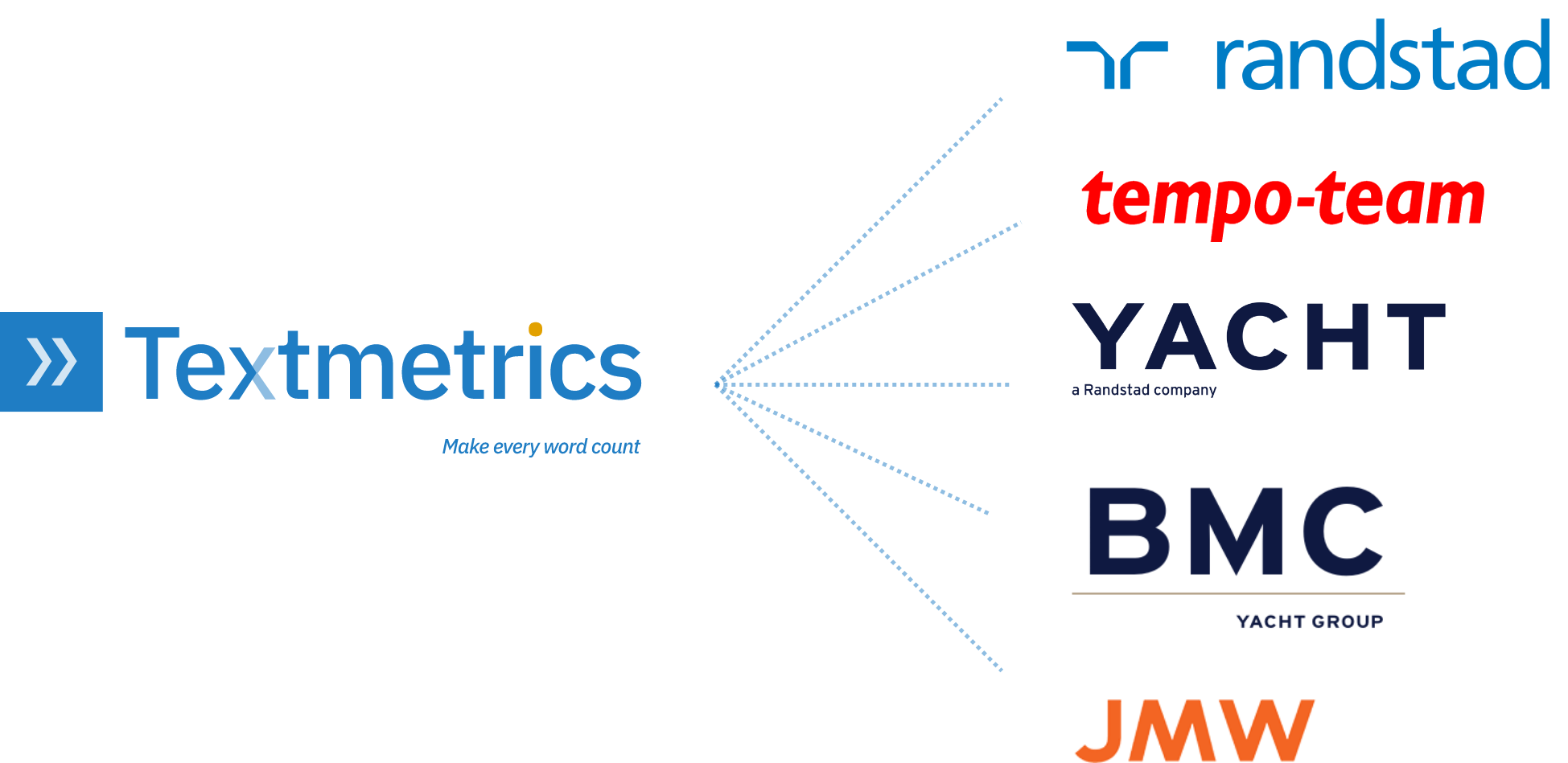 Are you thinking about implementing Textmetrics, just like Randstad within your company?
Leave your contact information and get in touch with a specialist who can give you more information. This person will make sure all your questions get answered.
Discover the opportunities of working with Textmetrics!