 Discover how Arcadis drives diversity and inclusion with Textmetrics
4% higher conversion
Of female applicants to job openings thanks to Textmetrics AI language analysis.
10%+ female candidates
Increase in applicants for all open positions during the pilot period.
95% SEO quality
Average SEO quality of text content after implementing Textmetrics within their in-house recruitment system.
COMPANY
Arcadis NV is a global design, engineering, and management consulting company based in the Zuidas, Amsterdam, Netherlands. Founded in 1888, member of the Next 150 index with 350 offices in 40 countries.
HEADQUARTERS
Amsterdam, Netherlands
INDUSTRY
Design, Engineering and Management Consulting
TYPE
B2B
size
27,000 employees
€3.4 billion revenue
PRODUCT USED
Textmetrics Enterprise
By being aware of how inclusive language should be written, Arcadis was able to increase the number of female candidates by 10%
Arcadis is a technically oriented company. Companies like Arcadis have a more male-dominant environment.
"Our job postings lacked consistency and inclusive language."
Two of the challenges we had was
how to write inclusive language to attract more female candidates
and how to make sure all the
job postings had the same user experience
.
Within Arcadis, we started a project around the subject of diversity and inclusion, which is a difficult subject. How do we do this?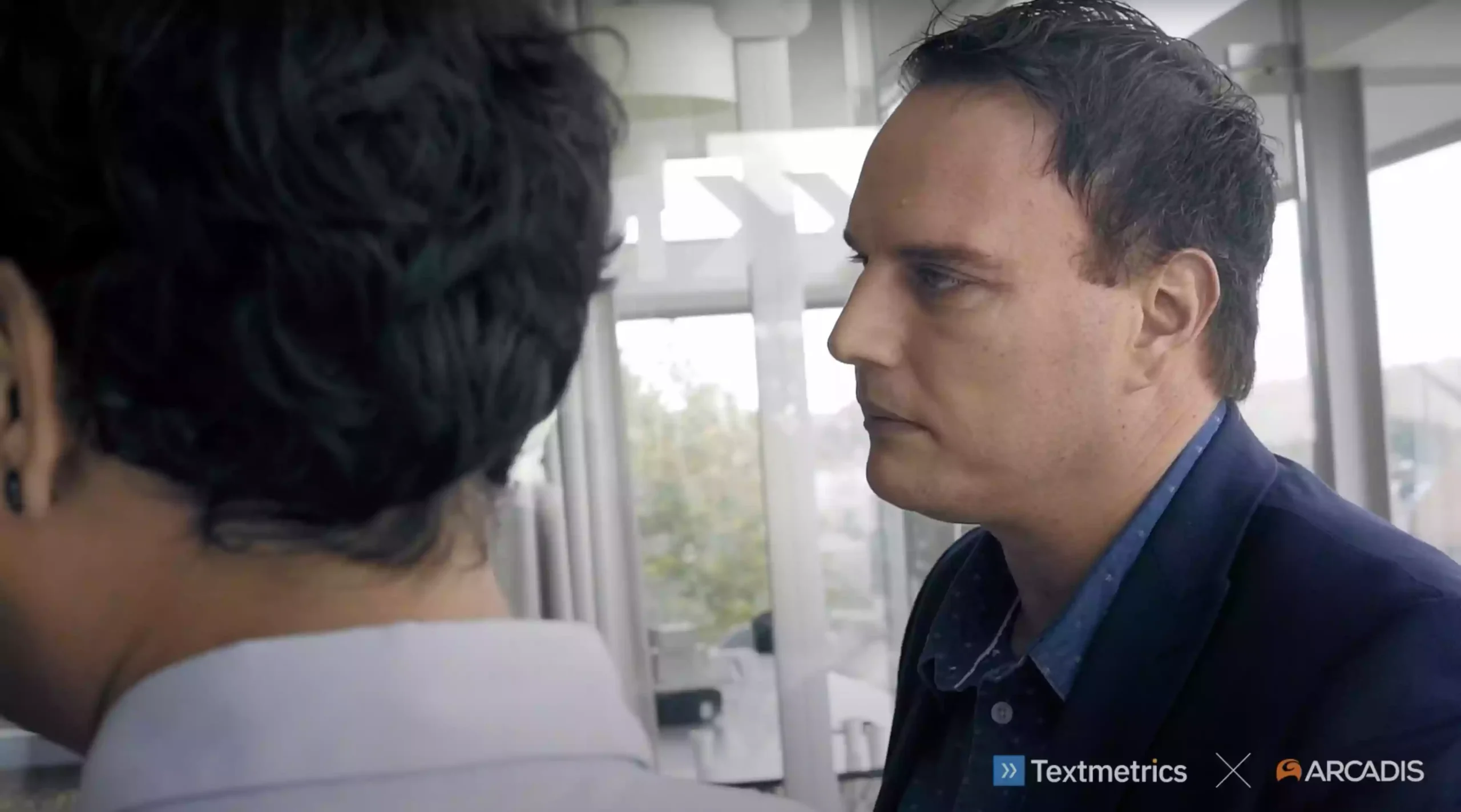 "Via Accenture (also a Textmetrics customers), we were introduced to Textmetrics. "
Textmetrics coaches all recruiters with augmented writing, making sure they meet the inclusion and diversity standards necessary to reach their goals.
"Textmetrics enables my recruiters to write for our specific target audiences. Not only can we write job listings that lead to a more diverse pool of candidates, but we can also make sure the look and feel of the listings is consistent throughout our organization. We managed to kill two birds with one stone."
Arcadis is currently using Textmetrics within the HR department.
Are you thinking about implementing Textmetrics within your company, just like Arcadis did?
Leave your contact information and get in touch with a specialist who can give you more information. This person will make sure all your questions get answered.
Discover the opportunities of working with Textmetrics!