Textmetrics for EasyCruit
Textmetrics is the easiest way to create high quality content that is found and converts. With the Content Quality analysis you will make sure that your content matches your target audience, in terms of readability, tone of voice, credibility and sentiment.
To use the EasyCruit integration you need to install the Google Chrome extension.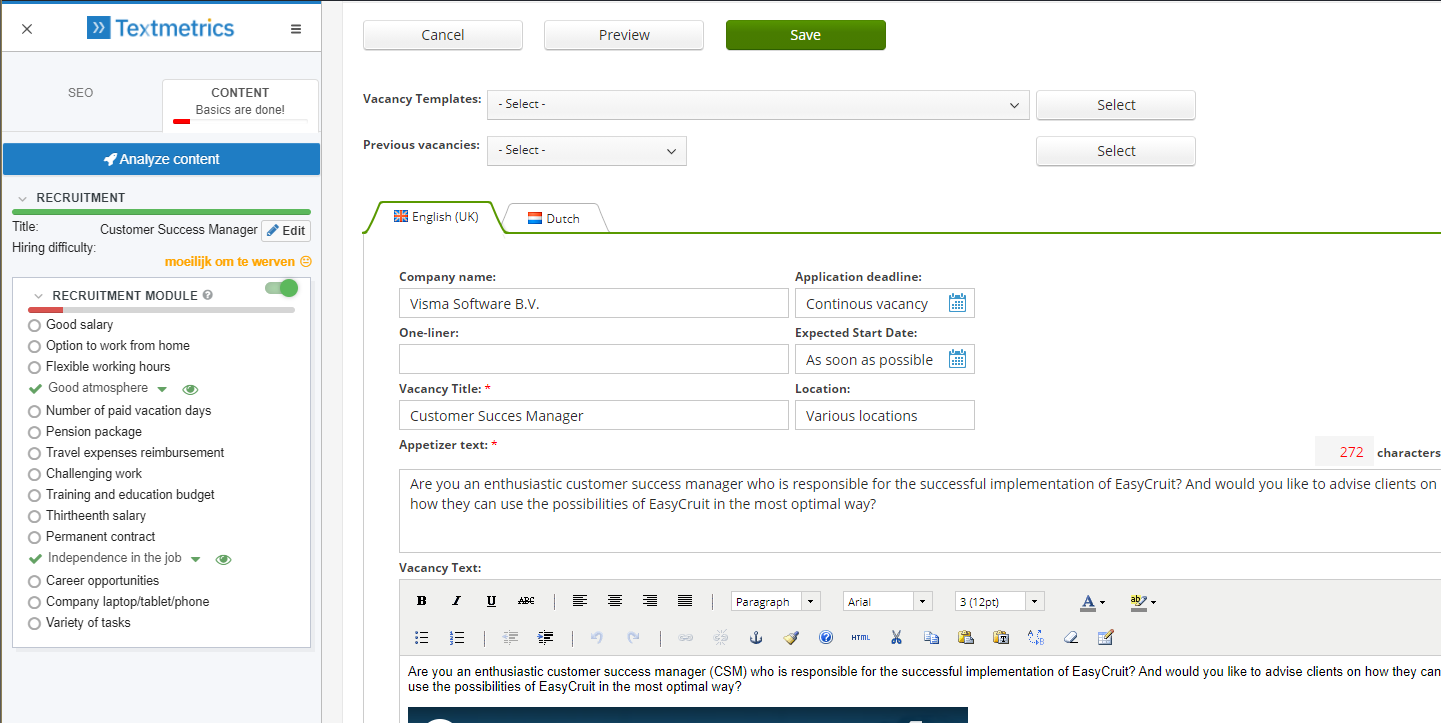 The Textmetrics extension integrates in the Chrome browser. Once the extension is invoked, you will get pull factors related to the job title. The pull factors will show directly in the sidebar, so they are clearly visible and easy to follow.
Write your custom Job description titles or use one of the suggestions.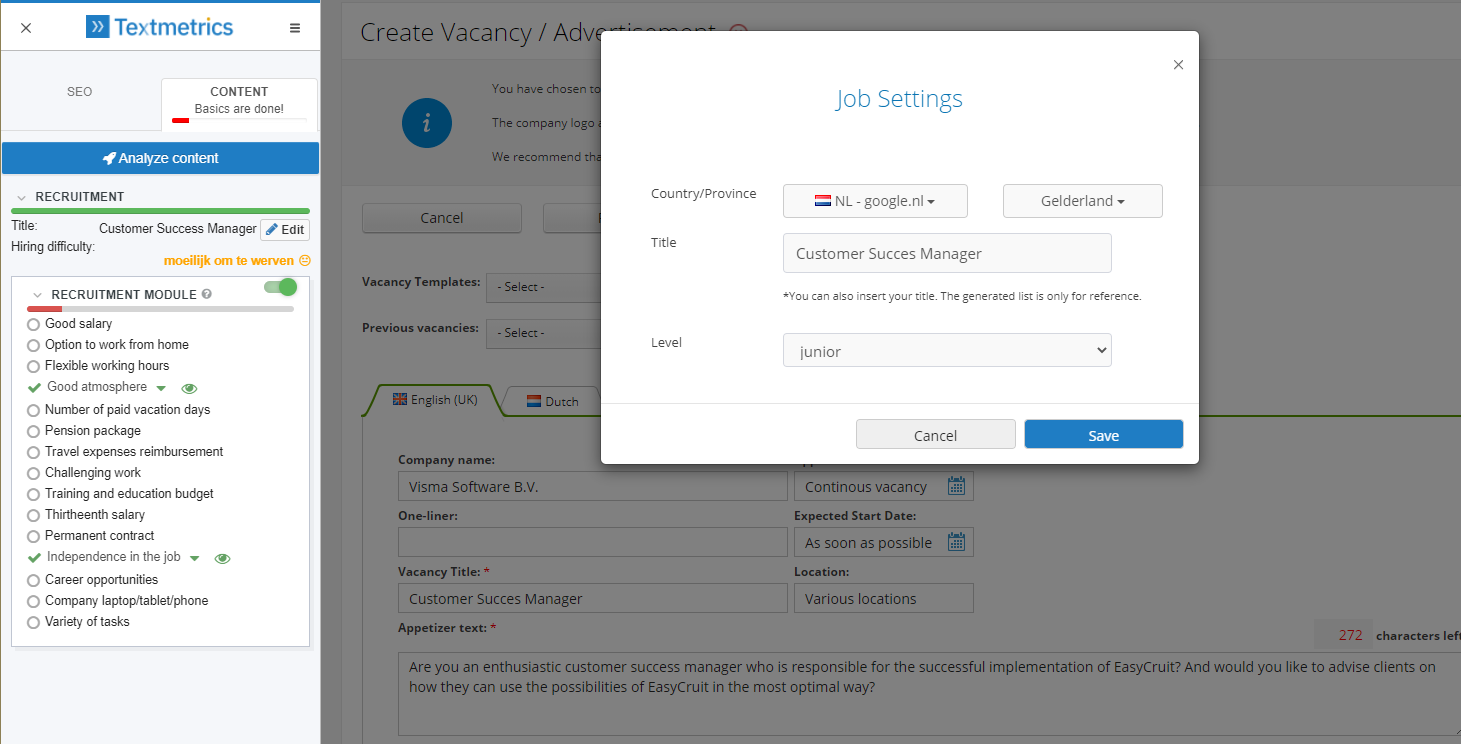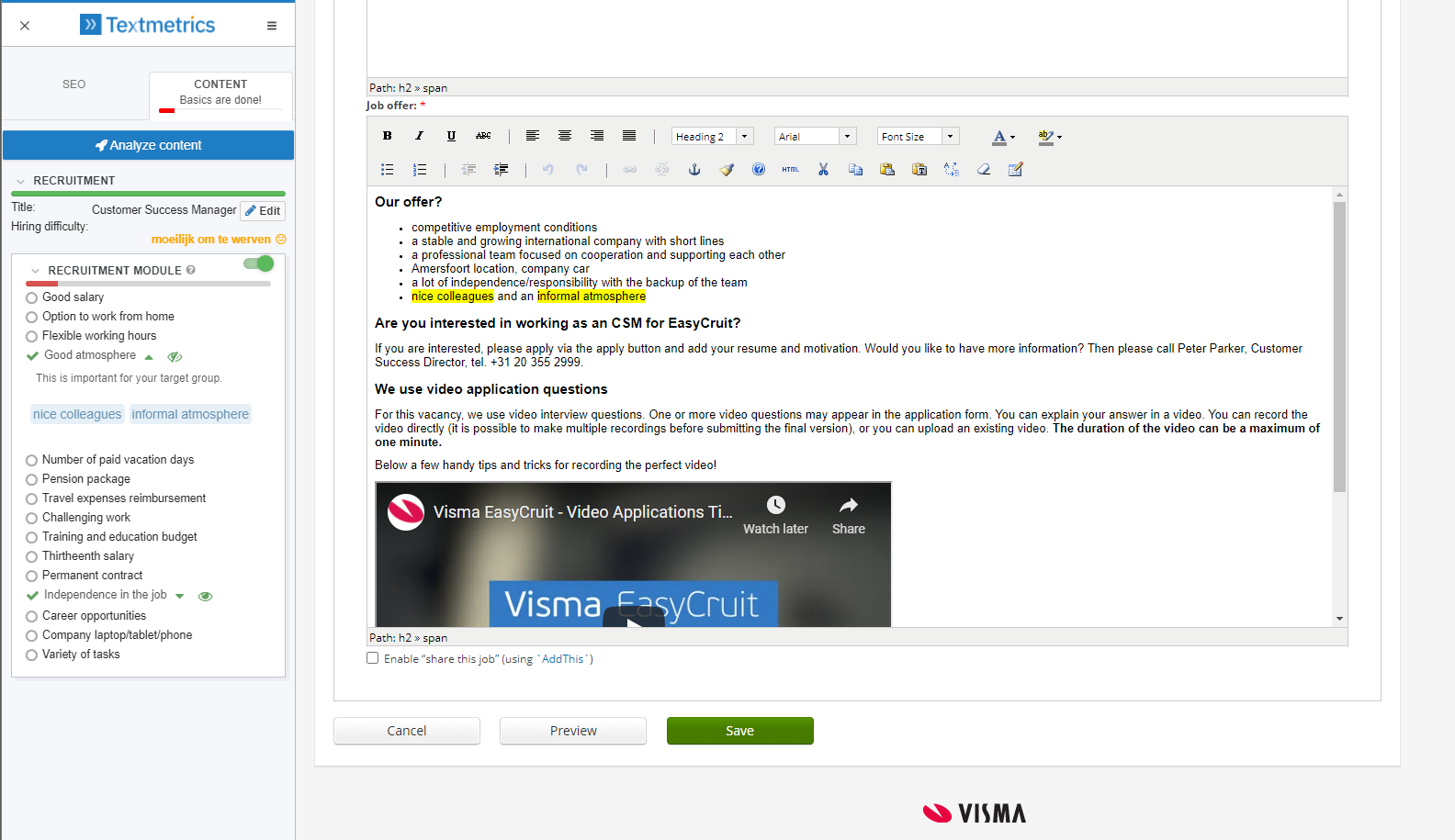 The Chrome extension will allow you to highlight suggestions in the document.
Installation & Usage
To install Textmetrics for Google Chrome, follow these steps:

Open Google Chrome browser and press "More tools" -> "Extensions"

In the Extensions menu, click on "Open Chrome Web Store" and search for "Textmetrics".

Press the "Add to Chrome" button to add the extension to your browser.

Open the Extensions menu and select "pin Textmetrics". Click on the Textmetrics icon to launch the extension.
We would be happy to talk with you
Get in touch and schedule a conversation