Textmetrics is the world's leading Smart Writing Assistant that helps you write inclusive job ads. It's now available for Bullhorn users. On this page you can read more about Textmetrics and the partnership with Bullhorn.

Bullhorn is the global leader in CRM and operational software for the recruitment industry. Its advanced data management and customer insight technology helps organizations find and engage candidates and customers. More than 10,000 customers rely on Bullhorn's cloud-based platform to drive sales, take service to the next level and streamline the recruitment process from start to finish. Learn more at https://www.bullhorn.com or follow Bullhorn on LinkedIn.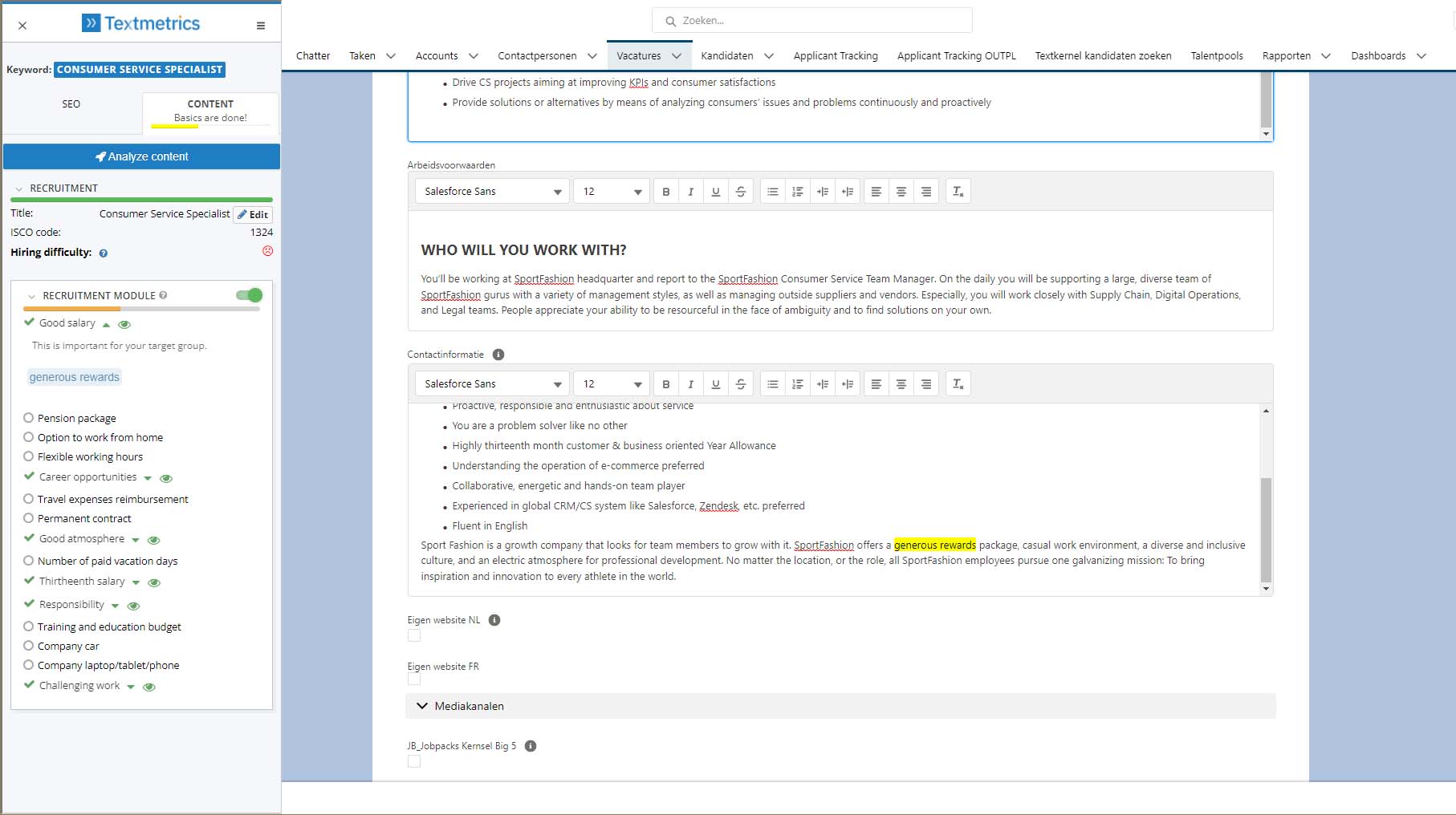 How does the partnership with Bullhorn work?
Textmetrics, the world's leading smart writing assistant, has partnered with Bullhorn to provide mutual customers all-round feedback on their job ads writing. Meet your D&I goals and make sure nobody feels excluded while reading your content. Reach your full target audience.
Using the Bullhorn optimized Textmetrics Chrome extension, mutual customers can:
Analyze all kinds of content, texts and job ads
Click on 'analyze content', for direct content and SEO feedback. You can optimize your job ad for Google for Jobs for example
If you click on the D&I gender module box, you can choose your target audience: female, neutral or male
Choose replacements for gendered words to make sure that your text is optimized for your target audience and that the job ad addresses everyone within your target audience
Are you thinking about implementing Textmetrics, just like Bullhorn?
Leave your contact information and get in touch with a specialist who can give you more information. This person will make sure all your questions get answered.
Discover the opportunities of working with Textmetrics!