Employer branding in recruitment
.
Op deze pagina vind en leer je alles over employer branding bij recruitment, en de relatie met diversiteit en inclusie.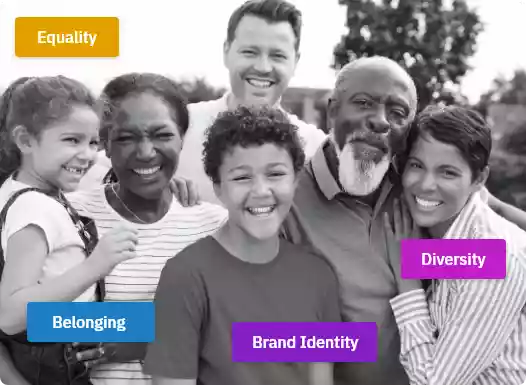 Het belang van employer branding
Employer branding is een belangrijk onderdeel van het recruitmentproces, dat vaak over het hoofd wordt gezien. Maar het kan een enorme impact hebben op het personeelsbestand van je bedrijf. Het is belangrijk voor alle bedrijven, niet alleen voor de bedrijven die getalenteerde werknemers moeten vinden in krappe arbeidsmarktomstandigheden. Bij diversiteit en inclusie denk je misschien niet automatisch aan branding. Maar employer branding in het recruitmentproces heeft te maken met het creëren van een sterk werkgeversmerk. Zodat je zoveel mogelijk potentiële kandidaten kunt bereiken. Employer branding in recruitment verwijst naar de manier waarop je bedrijf wordt waargenomen door werknemers en kandidaten die uw wervingsproces hebben doorlopen. De kunst is om deze employer brand extern te promoten, zodat potentiële toekomstige kandidaten weten waarom werken bij je organisatie zo interessant is. Employer branding in recruitment speelt een belangrijke rol bij het realiseren van de diversiteits- en inclusie doelstellingen van je organisatie. Het bouwen van een sterk employer brand vereist werk aan al je schriftelijke communicatie.
Employer branding en het Textmetrics platform
Employer branding zou het centrale onderdeel moeten zijn van je wervingsstrategie. Om een sterk werkgeversmerk op te bouwen, moet je werk maken van al je schriftelijke communicatie. Gelukkig kan technologie hierbij een grote hulp zijn. Het Textmetrics-platform kan je helpen ervoor te zorgen dat je employer brand terugkomt in al je schriftelijke communicatie. Ons platform analyseert wat recruiters schrijven en onze schrijf assistant geeft hen real-time suggesties wanneer ze te ver afwijken van de merkidentiteit. Zo kan je ervoor zorgen dat alle geschreven content consistent is met de employer brand en een maximale impact heeft op de potentiële kandidaten die je wilt bereiken. Op deze pagina vind je het laatste nieuws over employer branding in recruitment, ons Textmetrics-platform en hoe dit alles van invloed is op je doelstellingen op het gebied van diversiteit en inclusie.
Laatste nieuws over employer branding in recruitment
As a recruiter, you know just how difficult it currently is to find qualified candidates for your jobs. Talent is scarce, and there is a real battle for talent going on. Therefore, now more than ever, a strong employer brand is of the utmost importance. In a tight...
Lees meer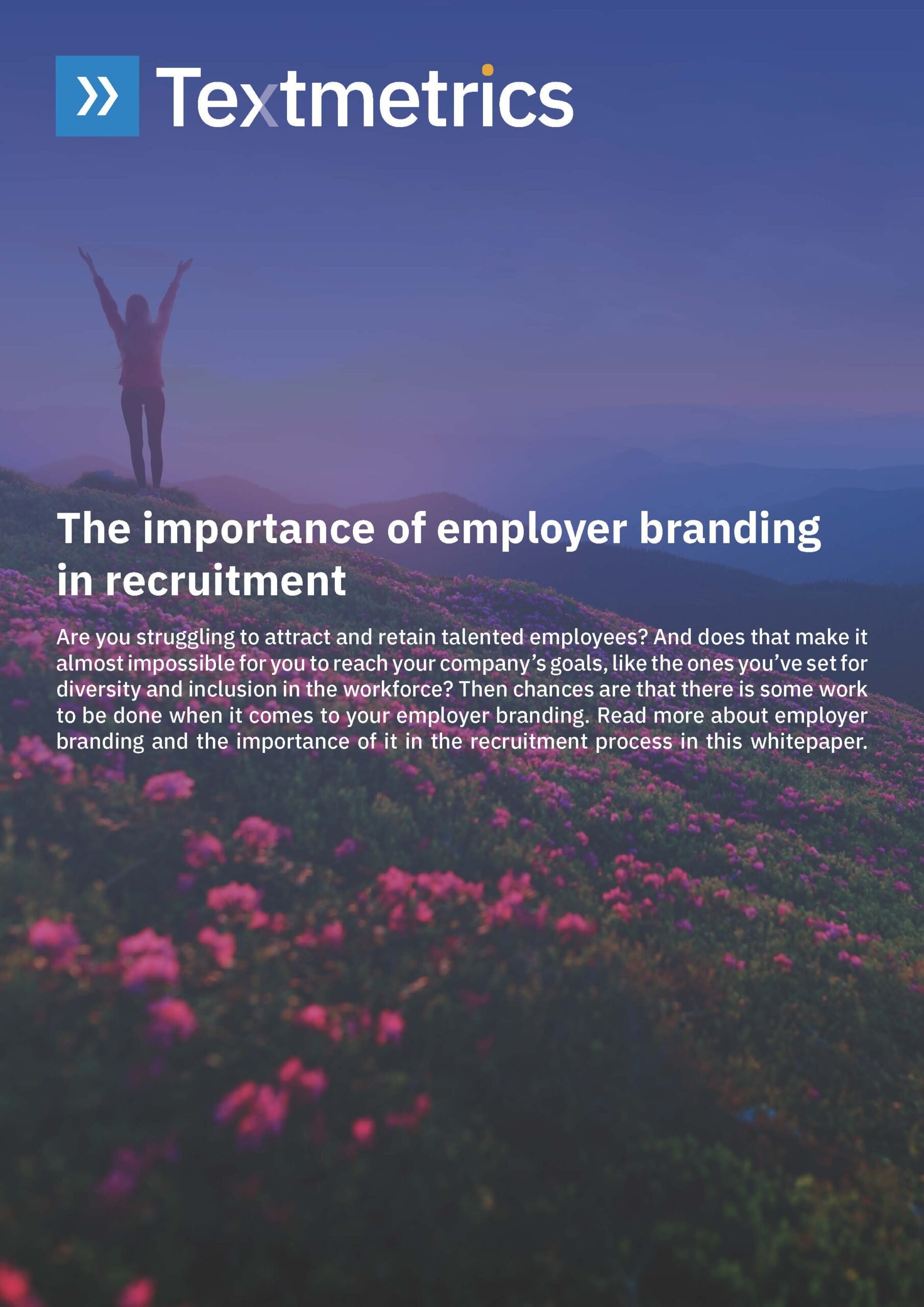 Low quantity of applicants

Insufficient quality of applicants

No diversity among applicants