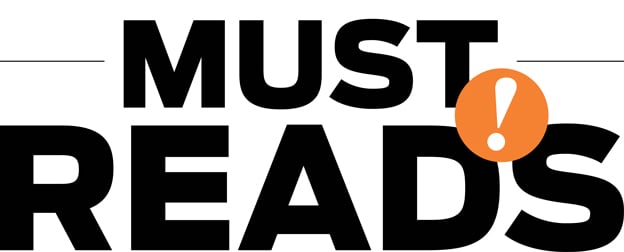 Must reads for all content creators
As a content creator, you can always become even better than you are right now. There are always points of improvement that you do or don't see yet. One way to get better at what you're doing is trying to learn from others. But how? Especially for you Inspired by seocopywriting.com we tried to make a little list of must reads for all content creators. These platforms, blogs, and books are the places to be if you want to read the best tips, tricks and much more.
Everybody Writes by Ann Handley
The first book on our must read list is the book Everybody Writes by Ann Handley. This is one of our personal favorites. This book offers useful writing tips for everybody that likes to write. It doesn't matter what or for who you write, this book is interesting for every content creator. Handley treats multiple writing subjects in her book, like how to write better, grammar, publishing rules, story rules and content tools. The only thing that she forgot is to name Textmetrics in her book, but that's something we will forgive her!
Quicksprout
The second tip that we have for you content creators is the quicksprout blog by Neil Patel. This blog is just an interesting blog with SEO information and lots more, that we would recommend to you all. Just see for yourself what quicksprout has to offer to you: http://www.quicksprout.com/blog/
The Big List of 189 Blog Posts That Convert
The third must read that we wanted to share with you is the blog post about blog posts that convert. This post is highly recommended by several copywriters in our own surroundings and this is something you should definitely read if you want to learn how to write copy that gets your customer's attention. You can find the full post by clicking on the following link: http://blog.bufferapp.com/words-and-phrases-that-convert-ultimate-list
Grammar girl
The last but not least must read that we reviewed for you is 'Grammar girl'. The best introduction to grammar girl was provided by Mignon Grammar Girl Forgarty herself:
"Your friendly guide to the world of grammar, punctuation, usage, and fun developments in the English language."
This is the place to be for everyone that likes to know how to write correctly in English, especially for the non-native speakers and writers, this is a very interesting blog to follow! You can find the Grammar Girl here!
This is the end of the small list of must reads that we wanted to share with you today. Of course there are a lot more interesting blogs, books and platforms to be read. Do you want to share some of your own favorites? Please add them in the comment section, because we can all learn from each other!
Do you want to see the full list of must reads for all content creators? You can find it here! Also if you don't just want to read interesting content but also want to write it yourself, you should check out our free trial! We'll help you to optimize your content the right way, so you don't need to worry about that anymore.