SEO tools for better SEO results
There is so many SEO tools on the market that can help you with several aspects of SEO. Here you can find our posts on how to improve rankings with SEO Tools.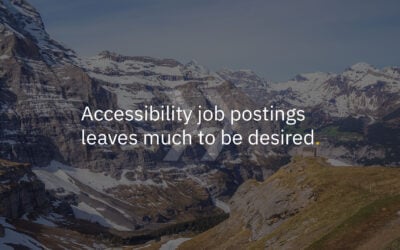 De Nederlandse versie vindt u onderaan Accessibility job postings leaves much to be desired Arnhem, 16 April 2021 - Incorrect use of color, meaning that visually impaired people cannot read a job description. Or the absence of an audio version. Many job postings...