SEO tools for better SEO results
There is so many SEO tools on the market that can help you with several aspects of SEO. Here you can find our posts on how to improve rankings with SEO Tools.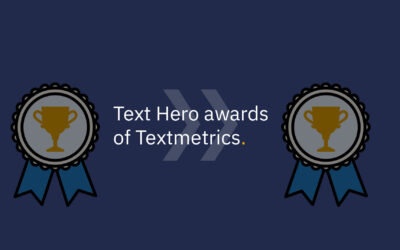 De Nederlandse versie vindt u onderaan Textmetrics awards 5 companies with the 'Text Hero award' in the category understandable texts Arnhem, 5 August 2021 - Overly difficult language that only a small part of the target group understands. This is still a problem in...