Thanks for wanting to help!
We are already very grateful for your intention to help us win the Recruitment Tech Awards 2019. We thought about giving you some instructions since the page where the voting takes place is in Dutch. 

Step 1: Click on the button or this link to open the website or Recruitment Tech Awards.
Step 2: Click on the Linkedin icon, authenticate with your account and get access to the voting options (they only ask for this information to ensure that each person only votes once.
Step 3: After you log in, you will be sent to a page where you have a few options on what to vote on. The first selector reads 'Which tool should win a Recruitment Tech Award?' That is the category where we are nominated!
Step 4: The next question is related to a case, for here we have no preference on the selection you make.
Step 5: Review your details and click send!
You made it until the end! Thank you so much for voting for us! Please let us know if you voted via our intercom chat!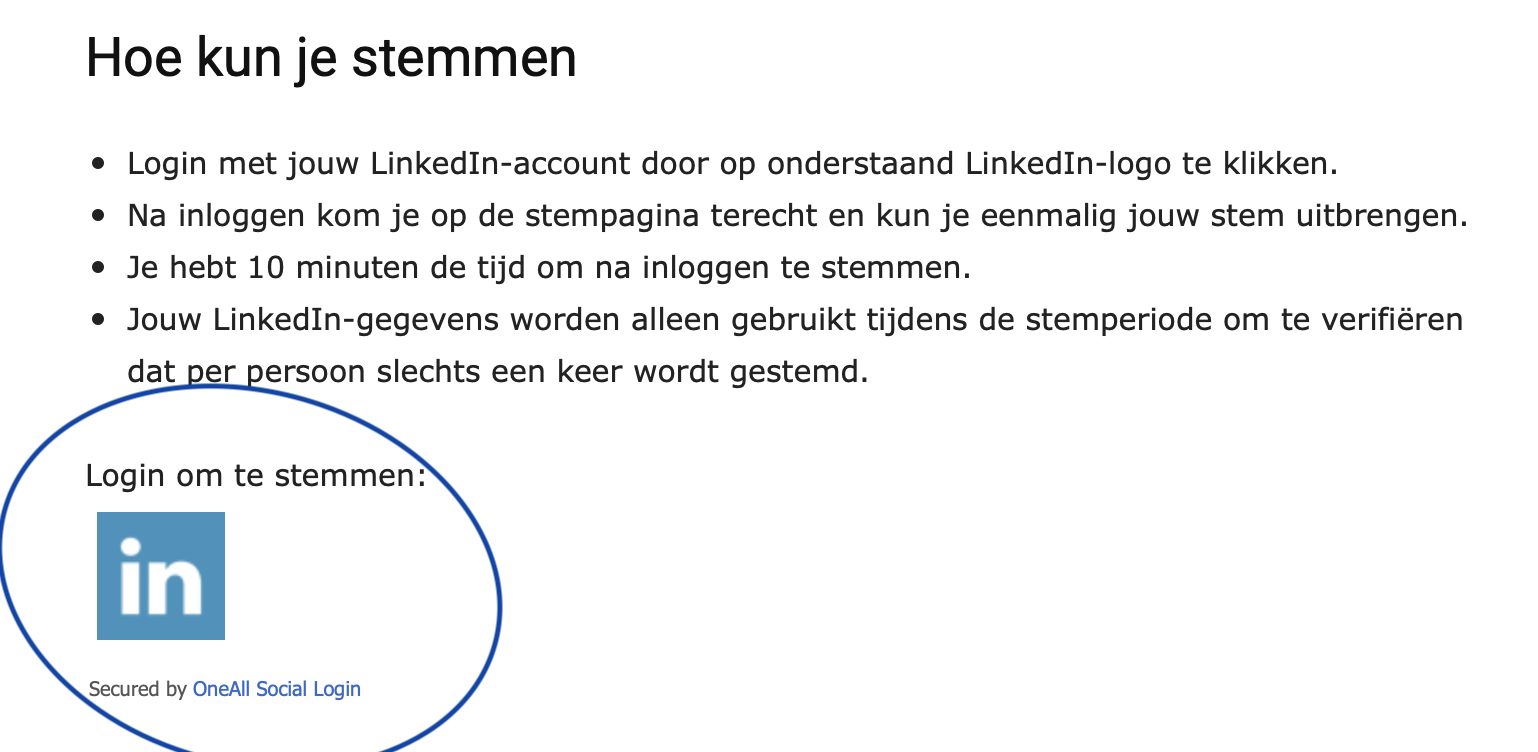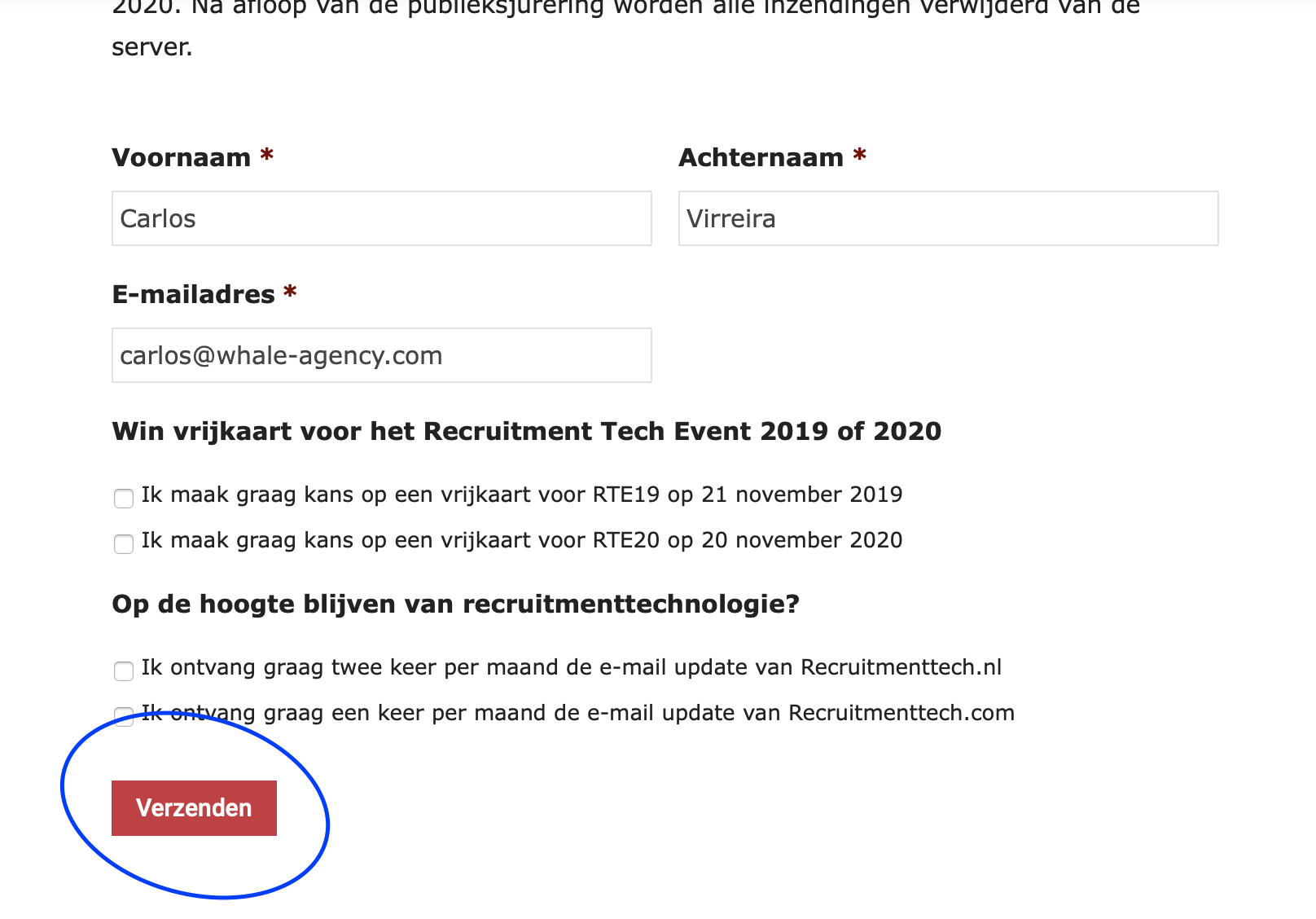 Again, thank you for your support.