Powered by Intelligence Group and JobDigger.

Data driven job texts with the Recruitment Module
Data driven job texts is what you want and need as part of your recruitment process. As a recruiter, you can optimize job texts with the Recruitment Module. What matters are the job motivators, and which ones are important for the position you are recruiting for. These job motivators are not equally important for all vacancies, and the suggestions the platform provides will therefore also differ per job text you work on. Attention is paid to the extent to which you have incorporated these work motivators into your job text, and how your text can be optimized. In addition, it also shows what the hiring difficulty is, and it's perfect for Google for Jobs.
So, in short, with the Recruitment Module you write data driven job texts which:
tells you what job motivators to include in your texts
pays attention to not exclude groups or people
is perfect for Google Jobs
Click here to read more about the collaboration and the launch of the Recruitment Module.
Get an impression of the Recruitment Module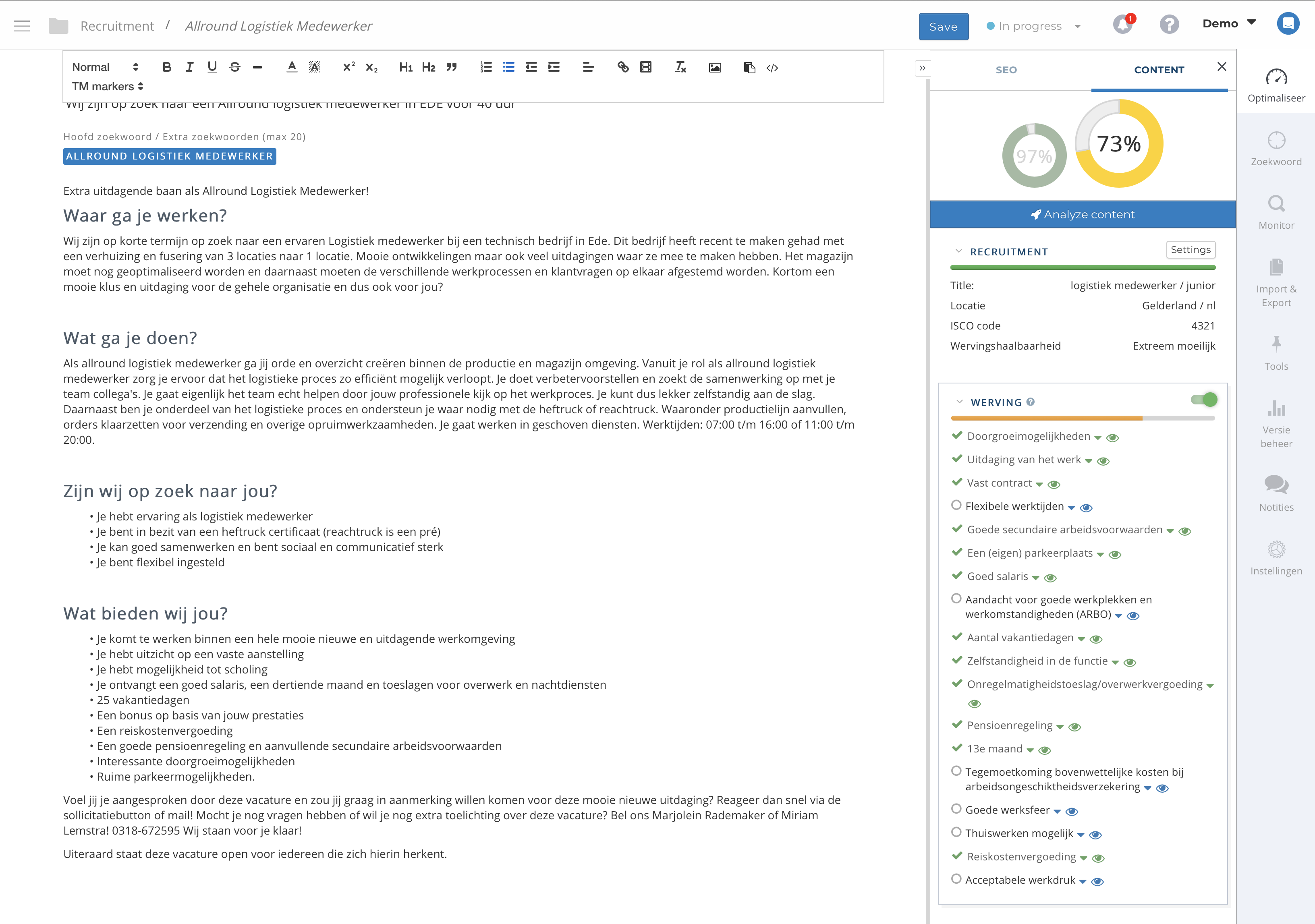 Accessible via our web app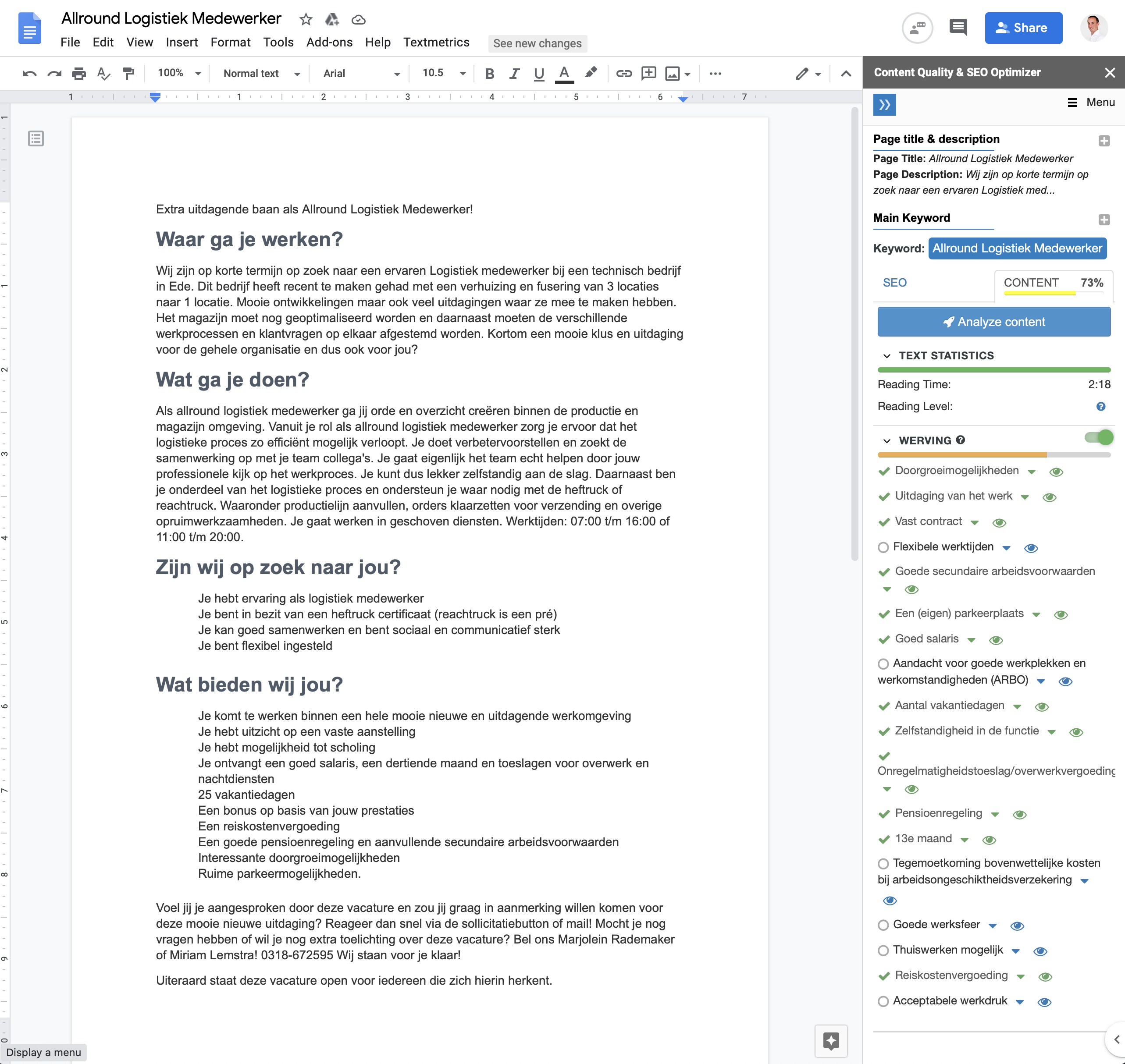 Accessible via Google Docs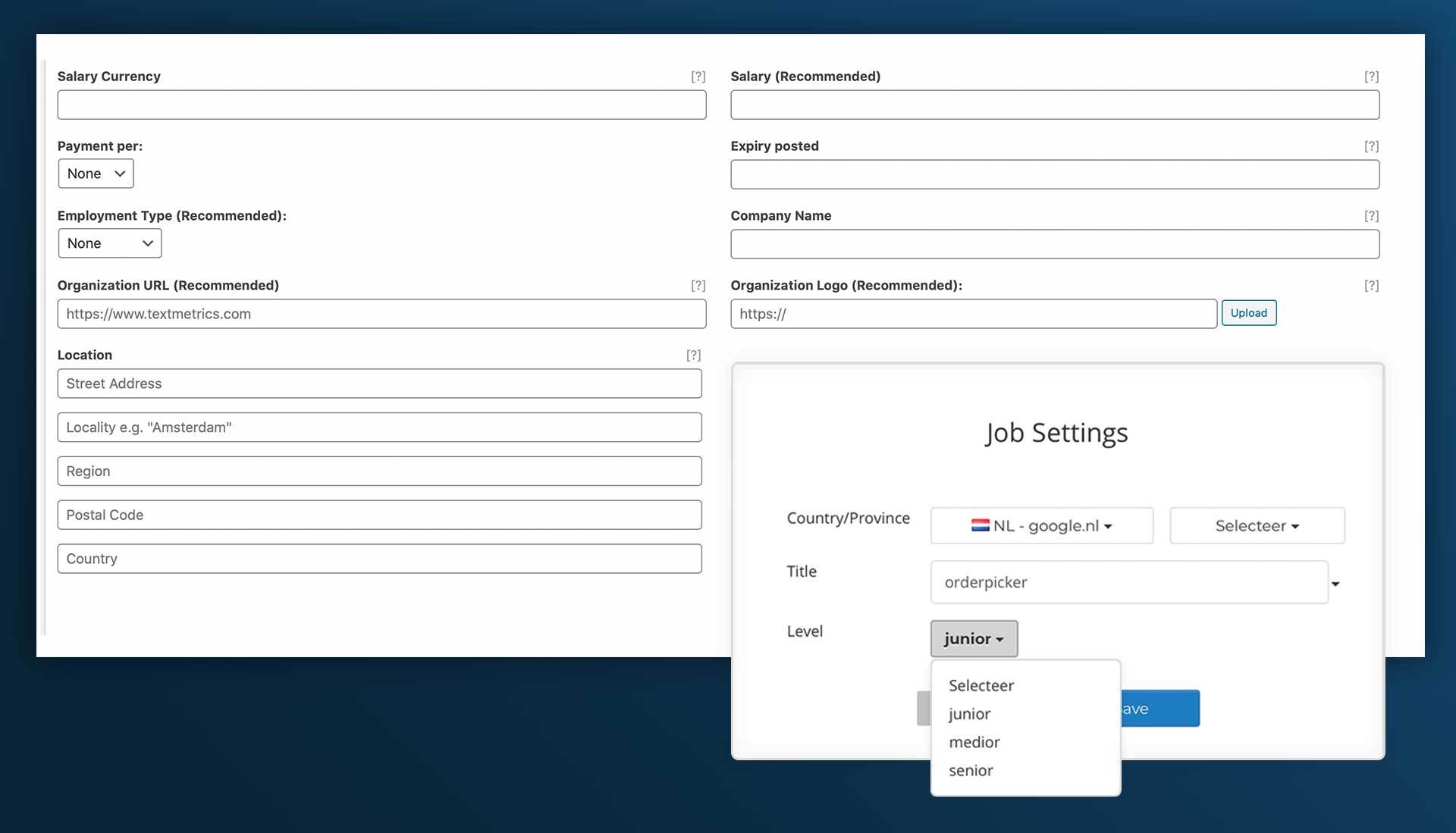 Watch this walkthrough video to get an impression of how the Recruitment Module looks like and works. We created a question and answer document as well, click here to read it.
Powered by Intelligence Group and Job Digger's AI algorithm technology
FEATURES
100 Analysis credits
100 Projects
500 Pages
Full SEO rules
Plugin for Google Docs, Word, Outlook, Drupaal, Joomla, Craft, Umbraco
Export your content
Import your content
10 Page Rank Trackers
Page versioning
Discount on yearly subscription