Op deze pagina vind en leer je alles over het belang van SEO in job descriptions/functieomschrijvingen, en de relatie met diversiteit en inclusie.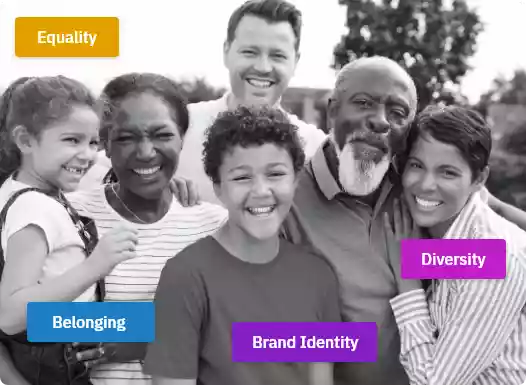 Het belang van SEO geoptimaliseerde vacatureteksten
De vindbaarheid van de vacatureteksten van je bedrijf is van groot belang als je zoveel mogelijk potentiële sollicitanten wilt bereiken. En dat is waar je naar moet streven als je bedrijf ambitieuze diversiteits- en inclusie doelen heeft gesteld. SEO geoptimaliseerde functiebeschrijvingen spelen hierbij een belangrijke rol. Ze zijn geoptimaliseerd voor zoekmachines, waardoor ze gemakkelijk te vinden zijn voor alle potentiële kandidaten. SEO staat voor search engine optimization, een inbound marketing methode die je content – in dit geval, vacatureteksten – vindbaar en traceerbaar maakt voor zoekmachines. Het is logisch dat als mensen je vacatureteksten niet kunnen vinden, ze de vacatures niet zullen lezen en niet zullen solliciteren op de baan.
Seo functiebeschrijvingen en het Textmetrics platform
Er is veel om rekening mee te houden wanneer je SEO geoptimaliseerde vacatureteksten moet schrijven. Het kan vrij moeilijk zijn om perfect geoptimaliseerde vacatureteksten te hebben. Gelukkig kan het Textmetrics platform je hierbij helpen. Op basis van kunstmatige intelligentie analyseert ons platform je vacatureteksten voor SEO. En geeft je real-time suggesties voor verbeteringen. Het informeert je ook over de vindbaarheid van je vacaturebeschrijving op Google for Jobs. Dat de voor werkzoekenden meest relevante vacatures binnen Google Search weergeeft. Als je erin slaagt om je vacature hier bovenaan de lijst te krijgen, kan je een grote groep potentiële kandidaten bereiken. Op deze pagina zullen verschillende documenten worden gepubliceerd over SEO optimalisatie voor vacatureteksten. En waarom dit belangrijk is voor diversiteit en inclusie. Klik HIER als je meer wilt lezen over het platform. 
Laatste nieuws over SEO geoptimaliseerde vacatureteksten
In onderstaande blogs en artikelen lees je al het laatste nieuws over SEO geoptimaliseerde vacatureteksten. En hoe dit van invloed kan zijn op de diversiteits- en inclusie doelstellingen van je organisatie.
As a recruiter, you probably already know a thing or two about search engine optimization (SEO). It's a technique your content colleagues use to improve the findability of your website on search engines like Google. But why is it important for recruiters to know about...
Lees meer



Low quantity of applicants

Insufficient quality of applicants

No diversity among applicants