Leesbaarheid (taalniveau B1)
.
Op deze pagina vind en leer je alles over leesbaarheid en het schrijven van je content op het begrijpelijke taalniveau B1. En wat de relatie is met diversiteit en inclusie.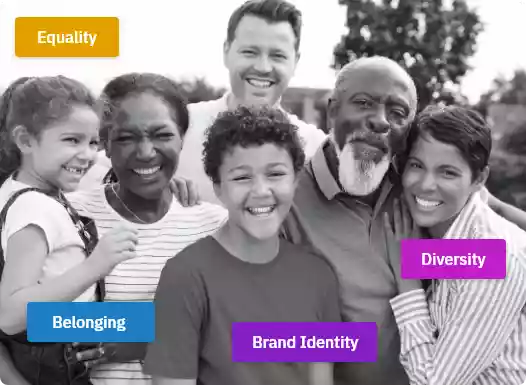 Het belang van leesbaarheid – schrijf op taalniveau B1-niveau
Als je als organisatie werkt aan je diversiteits- en inclusie doelstellingen dan moet je rekening houden met de leesbaarheid van je teksten. Je wilt niet dat mensen zich buitengesloten voelen omdat teksten op een te complexe manier zijn geschreven. Het gewenste taalniveau van teksten is B1 op basis van het CEFR (Common European Framework of Reference). De overgrote meerderheid van de mensen begrijpt B1 (dit is het basisniveau). En als je dit nastreeft zal je zo min mogelijk te maken hebben met uitsluiting op basis van taalniveau. De leesbaarheid van je functiebeschrijvingen is erg belangrijk als je een divers personeelsbestand wilt. En je doelstellingen op het gebied van diversiteit en inclusie wilt bereiken. Het volgen van de regels voor het schrijven op taalniveau B1 kan je hierbij helpen. Maar het kan moeilijker blijken dan het lijkt. Wat je nodig hebt, is een beetje hulp van de technologie. Op deze pagina worden verschillende documenten met betrekking tot diversiteit en inclusie en leesbaarheid gepubliceerd.
Schrijven op taalniveau B1-niveau en het Textmetrics-platform
Het Textmetrics-platform gebruikt AI-algoritmes om de leesbaarheid van je vacatureteksten te beoordelen. En het geeft je suggesties om het gewenste taalniveau B1 te bereiken. Dit is echt zo eenvoudig als het klinkt. Het enige wat je hoeft te doen is de instructies die je krijgt op te volgen. Voor je het weet, krijg je meer sollicitaties van kandidaten die een grote bijdrage leveren aan je doel van een meer divers personeelsbestand.
Laatste nieuws over het belang van schrijven op B1-niveau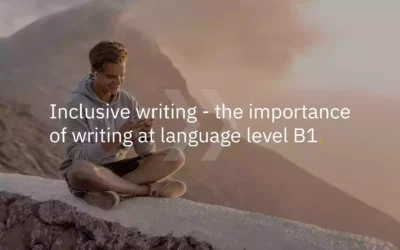 Do you strive to be a more inclusive and diverse company? But has this proven to be more difficult than you thought? Then you should have a look at the job descriptions you write and publish. Do they appeal to people of all backgrounds, ages, and genders? And is...
Lees meer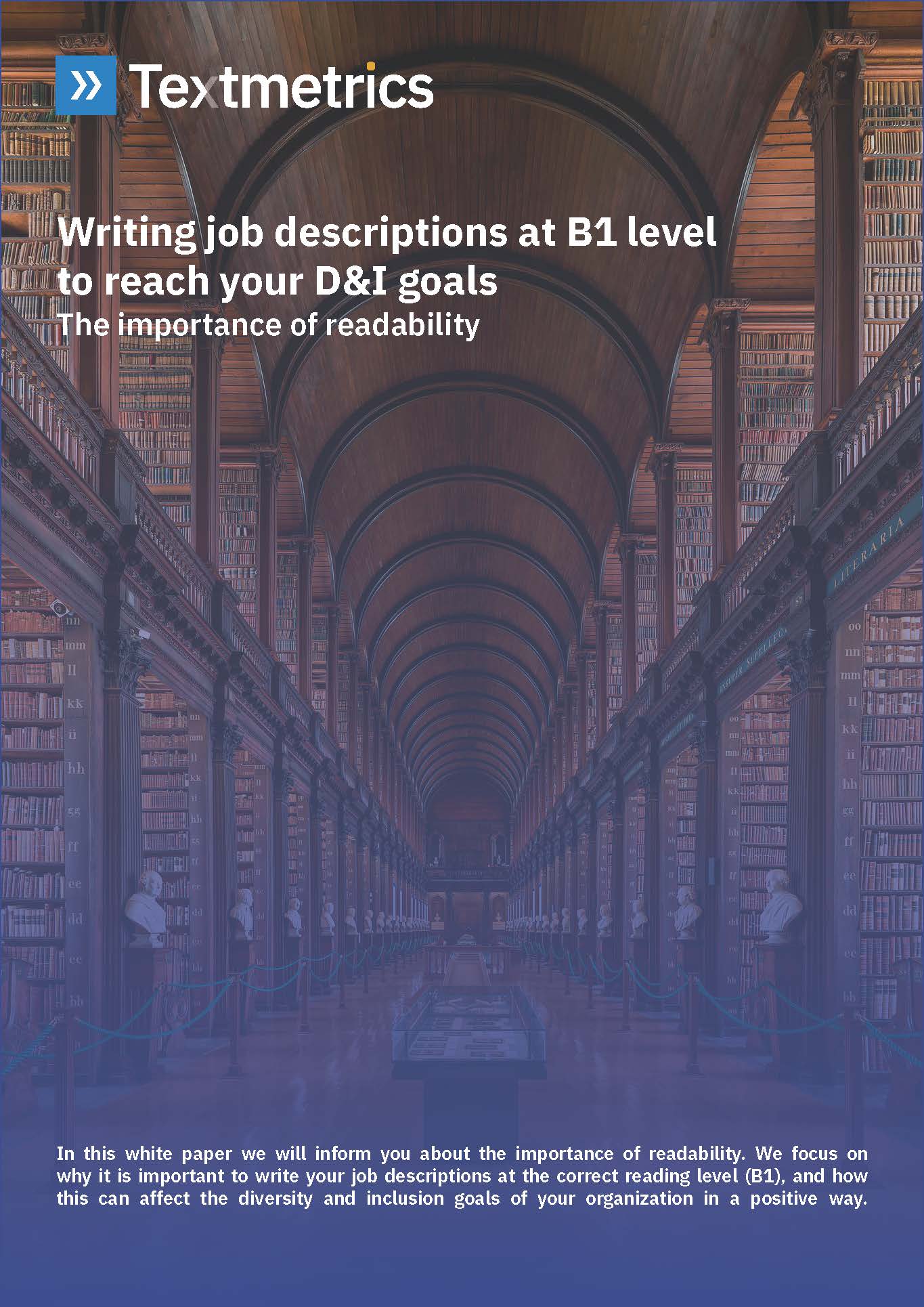 Low quantity of applicants

Insufficient quality of applicants

No diversity among applicants