Op deze pagina vind en leer je alles over gender bias, en de relatie tot diversiteit en inclusie.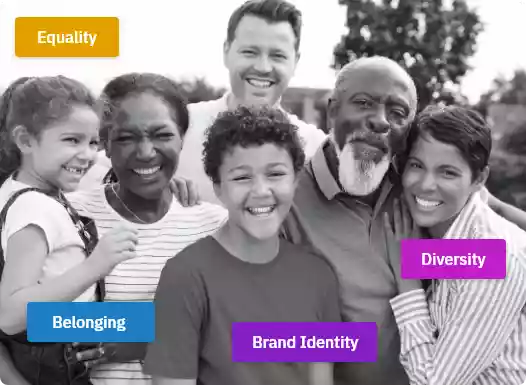 Voorkom gender bias in je communicatie
Als we het hebben over meer diversiteit en inclusie in het personeelsbestand, is genderdiversiteit iets dat bijna altijd ter sprake komt. Bedrijven streven naar meer vrouwen in leidinggevende functies, of meer vrouwen in het algemeen. Maar ze hebben moeite om hierin te slagen. Vooroordelen op grond van geslacht spelen hierbij een belangrijke rol. En het begint allemaal tijdens het wervingsproces. Als je een organisatie bent die werkt aan D&I-doelstellingen, moet je in je communicatie rekening houden met gendervooroordelen. Je wilt niet dat mensen zich uitgesloten voelen op basis van hun geslacht. Door onder andere inclusief te schrijven, zorg je ervoor dat je mensen niet uitsluit op basis van bijvoorbeeld geslacht.
Vooroordelen op basis van geslacht en het Textmetrics-platform
Bij Textmetrics kunnen we je daarbij helpen. Wij bieden een innovatief augmented writing platform dat gebruik maakt van AI algoritmes. Het platform helpt je schrijven met een meer genderneutrale tone of voice. En gebruikt woorden die zowel mannen als vrouwen aanspreken. Op deze pagina zullen we verschillende documenten publiceren over diversiteit en inclusie en gender bias.
Laatste nieuws over gender bias
Bias comes in many forms and can cause us to form prejudices against others. One of the biases we often see in the workplace is gender bias. It's the tendency to prefer one gender over another. Often, it's men that are preferred over women. This preference is not one...
Lees meer



Low quantity of applicants

Insufficient quality of applicants

No diversity among applicants