»

Chief diversity officer job...
Chief diversity officer functieomschrijving
.
Op deze pagina vind en leer je alles over diversiteit en inclusie op de werkplek. En waarom je als organisatie een functieomschrijving voor een chief diversity officer zou moeten hebben.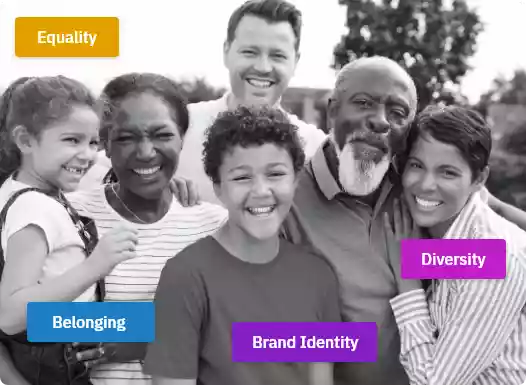 Het belang van een chief diversity officer functieomschrijving
Als je een organisatie bent die werkt aan diversiteit en inclusie doelen, is het belangrijk dat mensen je vacatures kunnen vinden. Als ze de vacatures niet kunnen vinden, zullen ze automatisch niet solliciteren. Door de focus op D&I willen bedrijven ook D&I gerelateerde functies ontwikkelen. Bijvoorbeeld een chief diversity officer. Een chief diversity officer (of CDO) is de diversiteit en inclusie strateeg, op uitvoerend niveau. Hij of zij verbindt de punten tussen diversiteit en inclusie inspanningen in de hele organisatie. Een onderdeel hiervan kan een organisatiebreed diversiteits- en inclusie plan zijn dat beschrijft wat er moet worden gedaan om de D&I-doelstellingen te halen. Daarnaast is de CDO hoofdzakelijk verantwoordelijk voor het creëren van de strategie van een organisatie voor de werving van diverse kandidaten.
Het Textmetrics platform helpt je met functieomschrijvingen voor een chief diversity officer
Het Textmetrics platform kan je helpen bij het opstellen van een chief diversity officer functieomschrijving die de perfecte kandidaat voor de functie zal aantrekken. En als de CDO eenmaal bij je bedrijf werkt, kan hij of zij het Textmetrics-platform gebruiken om inclusieve functiebeschrijvingen te schrijven die diverse kandidaten aantrekken. Functiebeschrijvingen die een meer genderneutrale tone of voice hebben, woorden bevatten die zowel mannen als vrouwen aanspreken en vrij zijn van vooroordelen (zoals leeftijds vooroordelen of gendervooroordelen). Op deze pagina zullen verschillende documenten worden gepubliceerd over nieuwe functietitels en vacatures, zoals de functieomschrijving van chief diversity officer, en hun relatie met diversiteit en inclusie.
Laatste nieuws over chief diversity officer functiebeschrijvingen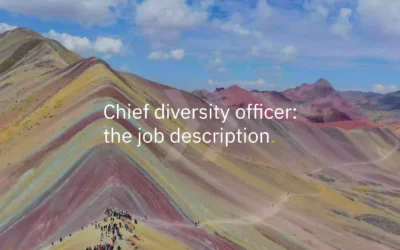 Let's talk about your company's diversity and inclusion goals. How are things going? Are your goals within reach? Or does it seem impossible to be successful? If so, you might need to consider hiring a chief diversity officer. This person is responsible for reducing...
Lees meer



Low quantity of applicants

Insufficient quality of applicants

No diversity among applicants