Op deze pagina vind en leer je alles over age bias/leeftijds vooroordelen, en de relatie tot diversiteit en inclusie.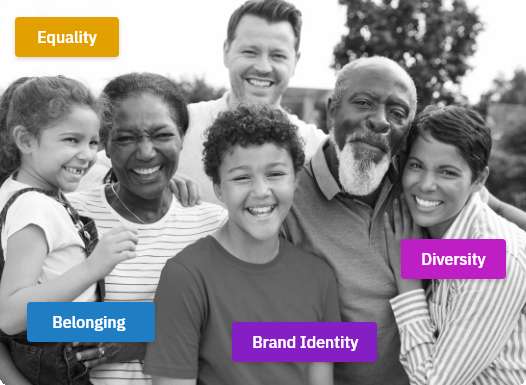 Voorkom age bias in je communicatie
De oplossing voor age bias in het wervingsproces begint met het schrijven van functiebeschrijvingen die vrij zijn van leeftijdsdiscriminatie. Dat betekent dat je niet moet vermelden dat je op zoek bent naar mensen van een bepaalde leeftijd. En dat je geen gebruik maakt van woorden die oudere kandidaten ontmoedigen om te solliciteren. Vermeld ook geen specifiek minimum- of maximum aantal ervaringsjaren. Als je een organisatie bent die werkt aan diversiteits- en inclusie doelstellingen, dan moet je in je communicatie rekening houden met age bias/leeftijd vooroordelen. Je wilt niet dat mensen zich uitgesloten voelen op basis van hun leeftijd. Door onder andere inclusief te schrijven, zorg je ervoor dat je mensen niet uitsluit op basis van bijvoorbeeld leeftijd.
Age bias en het Textmetrics-platform
Net zoals er woorden zijn die oudere mensen ervan weerhouden om te solliciteren, zijn er ook woorden die ouderen juist aanmoedigen om te solliciteren. Denk aan woorden als toegewijd, ervaren, leiderschapskwaliteiten, mentorschap capaciteiten en een sterke werkethiek. Het augmented writing platform dat we bij Textmetrics aanbieden kan je hierbij helpen. We gebruiken AI-algoritmes om je te helpen functiebeschrijvingen te schrijven met woorden die mensen van alle leeftijden aanspreken. Dit is een belangrijke stap is in de richting van meer gelijkheid in je organisatie. Op deze pagina zullen we verschillende documenten publiceren met betrekking tot diversiteit en inclusie en age bias.
Laatste nieuws over age bias/leeftijds vooroordelen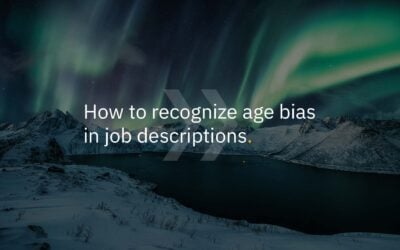 Age bias is more common than you might think. Especially in job descriptions. Age bias often unintentionally slips into the job descriptions that recruiters write. And it's older people who are usually discouraged from applying. Through the sentences and words used in...
Lees meer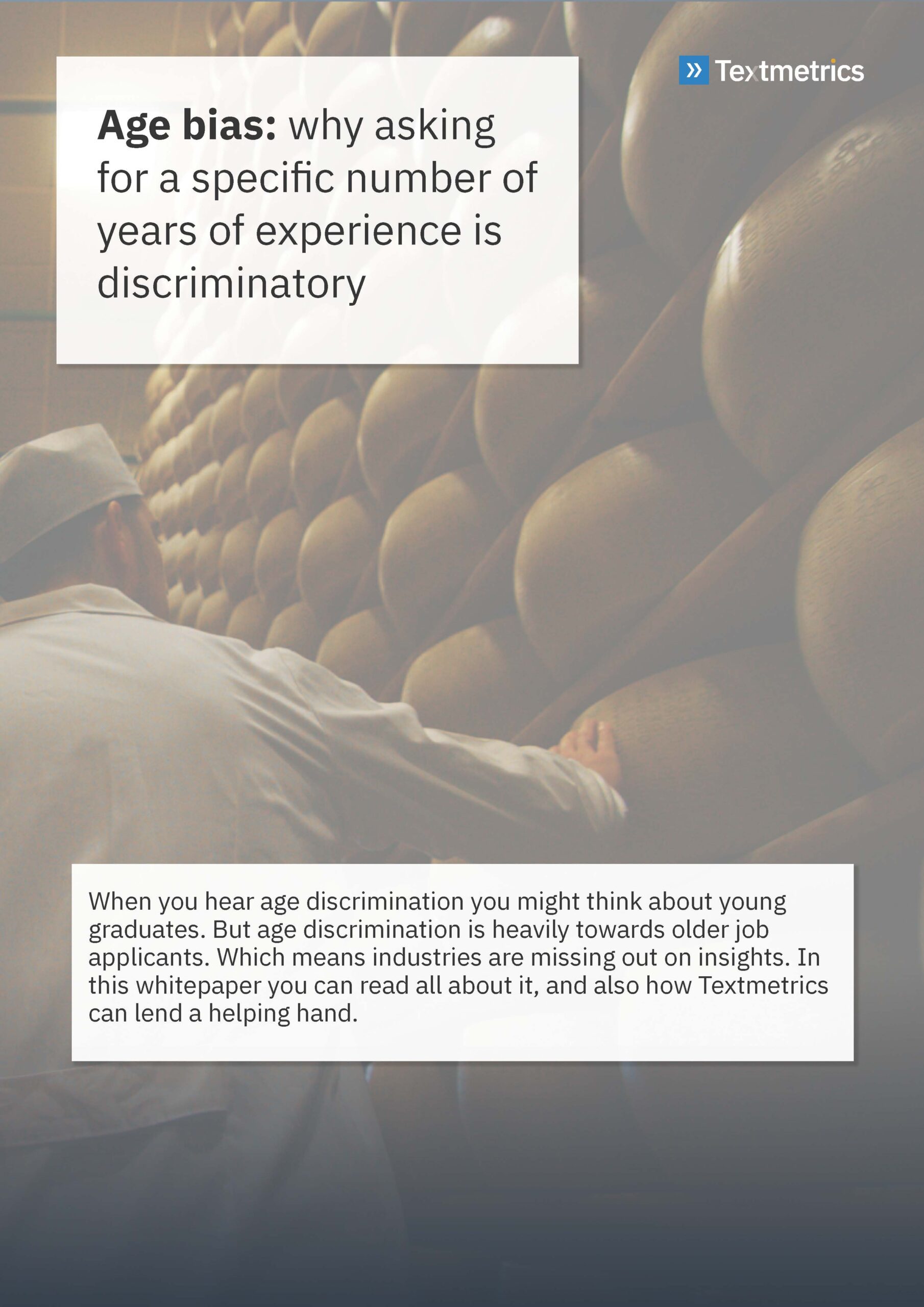 Low quantity of applicants

Insufficient quality of applicants

No diversity among applicants