On this page you can find more information about the Microsoft Word Add-in from Textmetrics and how to use it.
For a free trial click the button below, or simply contact us if you would like to schedule a free demonstration
This add-in works in Word 2013 Service Pack 1 or later, Word 2016 for Mac, Word 2016 or later and Word Online.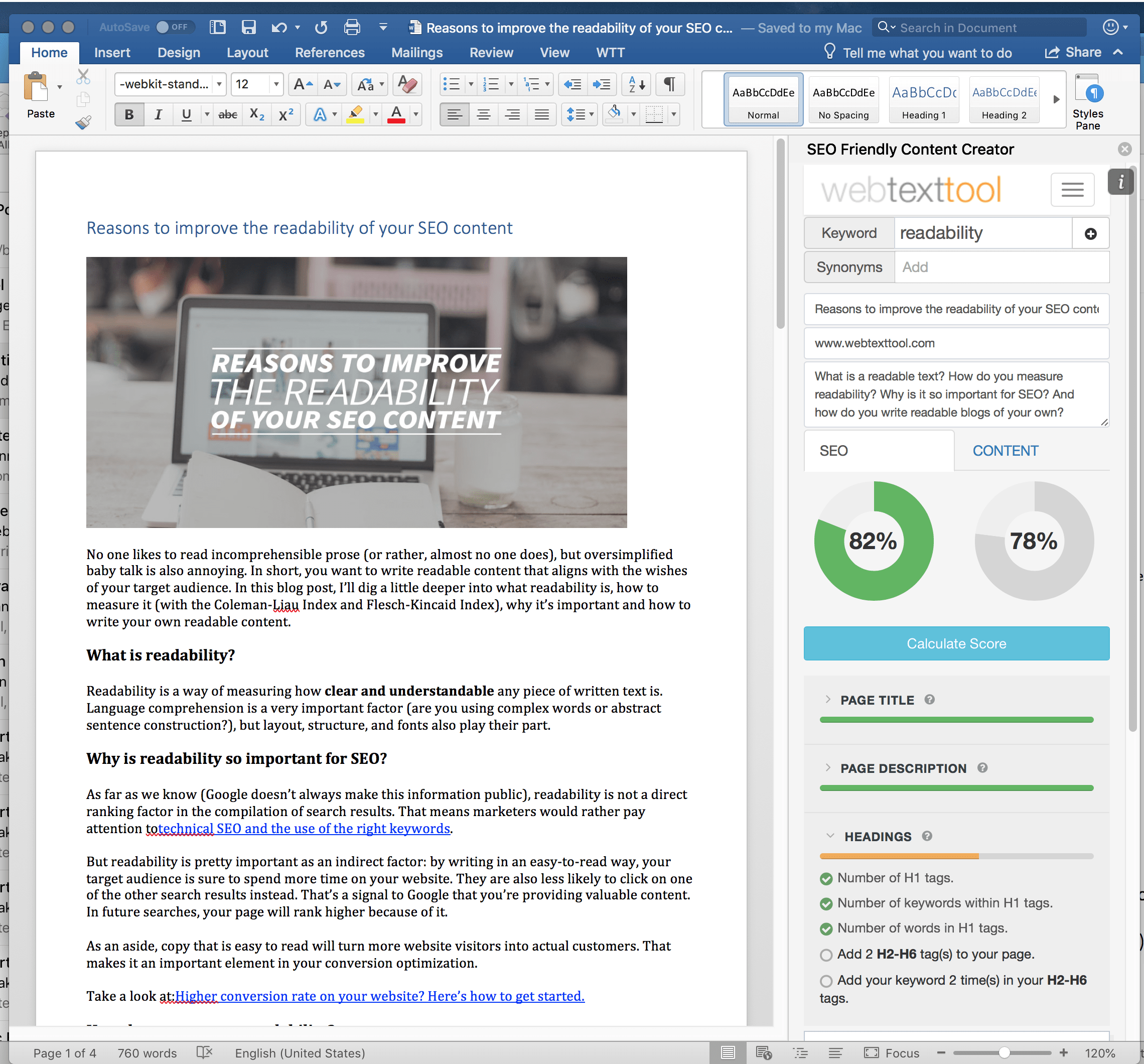 REALTIME OPTIMIZATION SUGGESTIONS
The Textmetrics plugin integrates with Word. While writing your content, you will see realtime suggestions on how to improve your content. The suggestions will show directly alongside the editor, so they are clearly visible and easy to follow.
KEYWORD ANALYSIS & RESEARCH
Textmetrics will help you find the best keywords for your content. Fill in your keyword to have it analyzed on volume and competition in realtime and also get suggestions on other keywords you could use.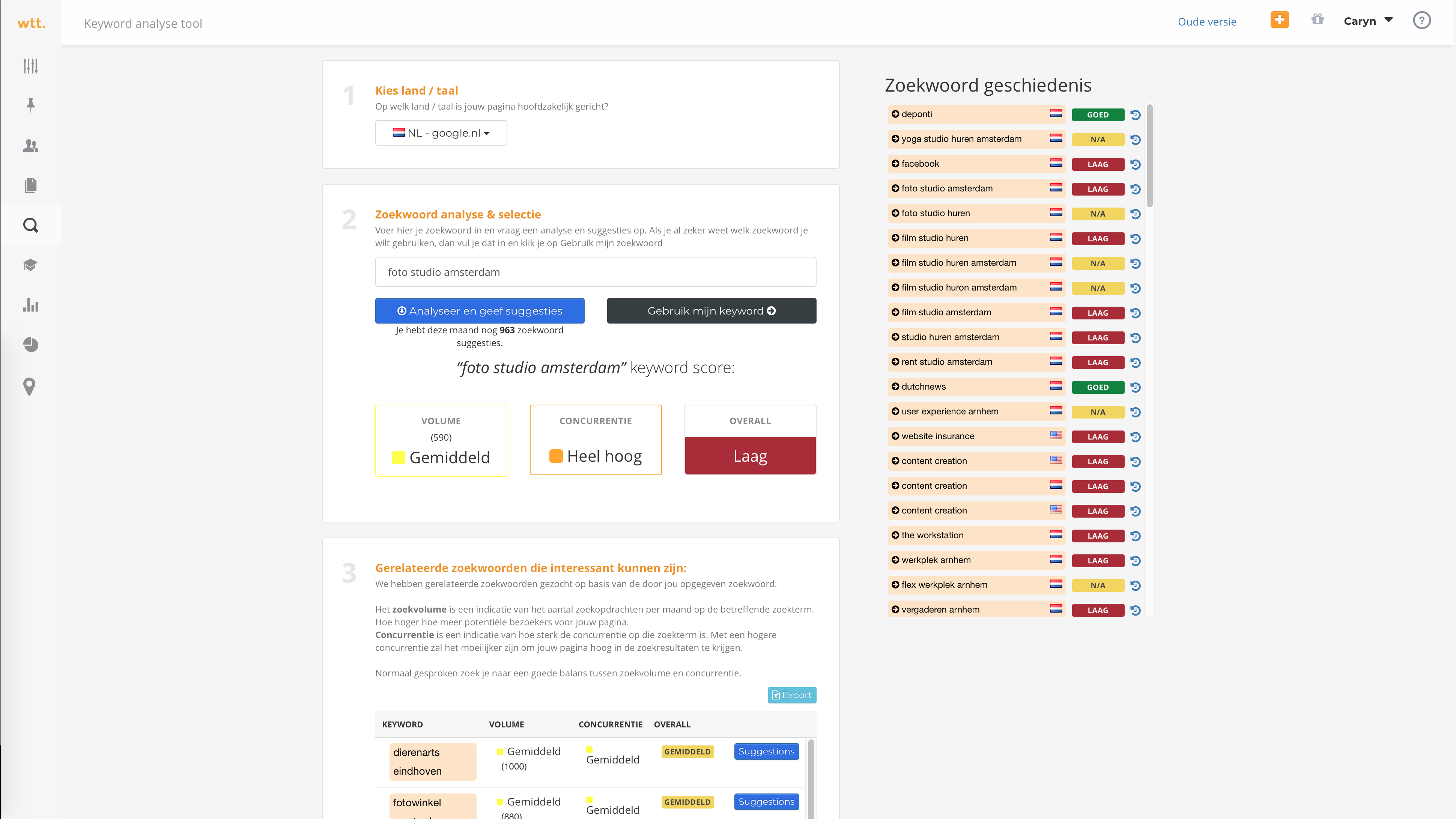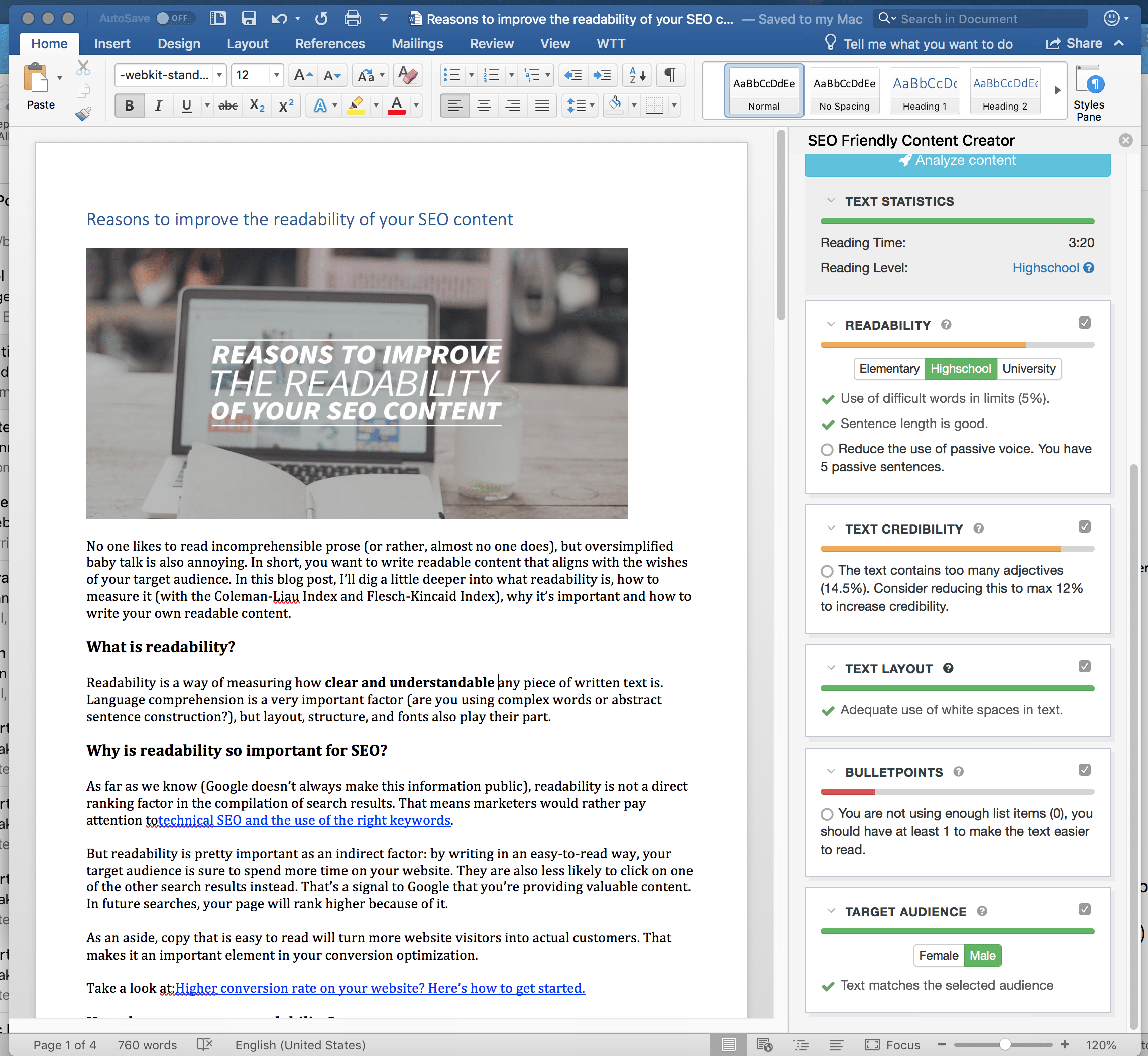 Make content quality a priority
Give your visitors a great reading experience and improve on-page time by ensuring that your content is accessible and easy to read for your intended target audience. Run our automatic checks for word difficulty, jargon and gender inclination.
Installation & Usage
To install Textmetrics for Word, follow these steps:

Open Word (This add-in works in Word 2013 Service Pack 1 or later, Word 2016 for Mac, Word 2016 or later and Word Online)


Select 'Get Add-ins' and 'Store'

Search for 'Textmetrics' and follow the instruction to install the plugin
We would be happy to talk with you
Get in touch and schedule a conversation