On this page you will find and learn everything about the importance of diversity and inclusion in recruitment.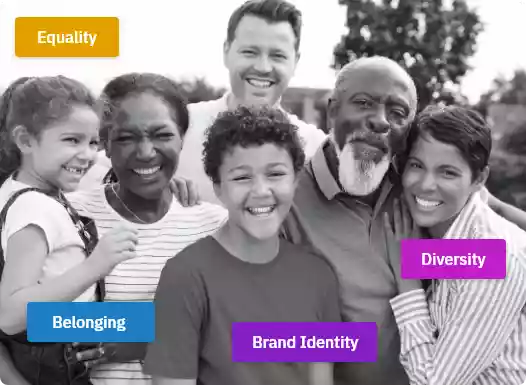 The importance of diversity recruitment
Diversity recruitment and means you take special care to ensure that your hiring procedures are free of biases related to the age, race, gender, religion, sexual orientation, and other personal characteristics of a candidate that don't affect how they will perform on the job. Because when your hiring procedures are free of these biases, you no longer ignore, turn off or accidentally discriminate qualified, diverse candidates who are a great fit for your company. Succeeding in inclusive hiring is the first step to more diversity and inclusion.
If you are an organization working towards diversity and inclusion goals, then it is important that you also work on diversity recruitment. By recruiting in a diverse and inclusive way, you will build a workforce that meets the D&I requirements of your organization.
Diversity recruitment and the Textmetrics platform
At Textmetrics, we offer an augmented writing platform that uses algorithms to help you write inclusive job descriptions and attract diverse candidates. Your job post will have a more gender-neutral tone of voice and will contain words that appeal to both men and women. You'll also eliminate unnecessary jargon, replacing overly complex phrases with terms that everyone can understand. On top of that, you can use this platform to assess the readability of your job description. Your readability score will tell you how easy or difficult it is for someone to understand your job description. Lastly, you can scan your job description for age discrimination, making you aware of any unintended age bias. On this page we will publish several documents related to diversity and inclusion and diversity recruitment.
Latest news about diversity recruitment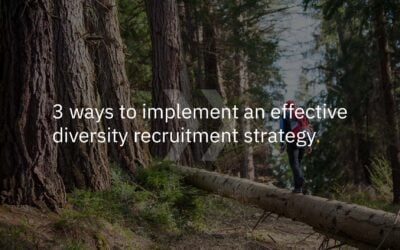 A more innovative and creative workforce. Sounds good, right? It happens when your workforce becomes more diverse. And it's probably one of the reasons why you have set yourself ambitious diversity and inclusion goals. But it requires some effort to reach these goals....
read more



Low quantity of applicants

Insufficient quality of applicants

No diversity among applicants