Datengesteuerte Rekrutierung
.
Auf dieser Seite finden und lernen Sie alles über datengesteuerte Rekrutierung und den Zusammenhang mit Vielfalt und Inklusion.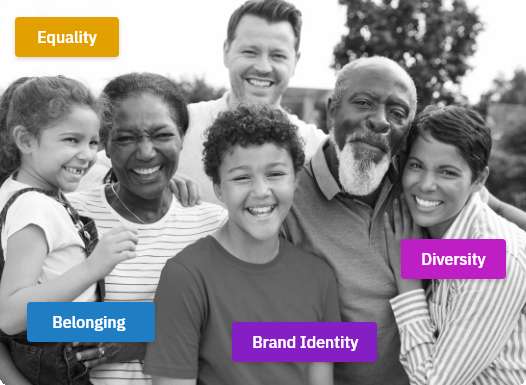 Data-driven recruitment
Data-driven recruitment is an innovation you can't ignore. It limits the chances of hiring a candidate who isn't the best fit for the job. On top of that, it limits the chances of bias in your recruitment process, making it easier to achieve your diversity and inclusion goals. Data-driven recruitment is an innovation used for a data-driven approach to the recruitment process. It is based on the use of technologies, techniques and data to analyze a large group of candidates. It helps recruiters find candidates with the right skills, experience and mindset to be successful in the job they are recruiting for. Data-driven recruitment means significant changes in the recruitment process, and it seems to be especially helpful if you want more diversity and inclusion in your workforce but haven't managed to achieve that yet.
Data-driven recruitment – how the Textmetrics platform can assist
Data-driven recruitment gives you the tools you need to hire the best candidates by, for example, writing job descriptions that appeal to your entire target group. The larger your target group is, the more candidates can apply for the function. This again has a positive impact on diversity and inclusion goals of your organization. The technology and collected data from nowadays can be a big help for recruiters to write more inclusive job descriptions. Inclusive written job descriptions are also essential when it comes to data-driven recruitment.
At Textmetrics, we offer a platform that uses algorithms based on artificial intelligence to help you do just that. You'll write better job descriptions that are free of any bias and have a more gender-neutral tone of voice. We'd love to tell you more about how data-driven recruitment and our platform can make your workforce more inclusive and diverse. On this page you will find the latest news about data-driven recruitment, and how it affects the diversity and inclusion goals of an organization.
Latest news about data-driven recruitment
Have you heard about data-driven recruitment yet? And what it can do for your organization? It can help you reach your diversity and inclusion goals, for example. And save you time and money. What about a smoother and easier recruitment process? Data-driven...
mehr lesen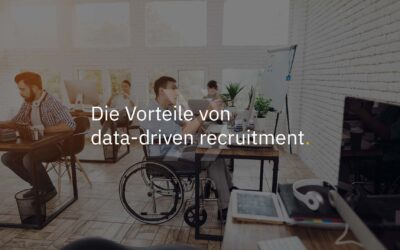 Möchten Sie, dass die Belegschaft Ihres Unternehmens integrativer und vielfältiger wird? Haben Sie sich ehrgeizige Ziele gesetzt, um dies zu erreichen? Dann sollten Sie Ihre Recruitment-Strategy genauer unter die Lupe nehmen. Dies ist der Ausgangspunkt für eine...
mehr lesen
Datengesteuerte Rekrutierung ist eine Innovation, die für einen datengesteuerte Ansatz im Rekrutierungsprozess benutzt wird. Sie basiert auf dem Einsatz von Technologien, Techniken und Data zur Analyse einer großen Gruppe von Kandidaten. Sie hilft Personalvermittler...
mehr lesen

Was Texmetrics gelöst hat

Dekodierung der Vorurteile

Geringe Quantität der Bewerber

Unzureichende Qualität der Bewerber

Keine Vielfalt unter den Bewerbern

Kontinuierliches Training