Is Google's latest update Fred, affecting your website's rankings?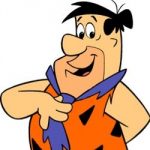 Some will love him, some will hate him… Fact is that Fred is here, and he is here to stay ????. Fred is Google's latest update. And he is shaking up Google rankings big time, affecting rankings for a lot of pages and websites. Read our blog about this update
Is Fred affecting your website? Is your content still SEO proof?
With Textmetrics everyone can create high quality & SEO proof content!  Import your existing webcontent or work directly from your favourite CMS. Once you're ready to go, publish it and track progress with Textmetrics's page rank tracker.
SPECIAL OFFER: 30 DAY FREE TRIAL
If you don't have an account yet, we have a special offer: 30 day free trail of Textmetrics!
Join us today and start reaching top Google rankings! Questions? Read our FAQ first!
Some will love him, some will hate him… Fact is that Fred is here, and he is here to stay ????. In case you don't know Fred yet, let me introduce him to you. In short: Fred is Google's latest update. And he is shaking up Google rankings big time, affecting rankings for a lot of pages and websites.
So, what does Fred do and why is he here?
As always Google is not releasing any information on updates. But by not denying it, they are confirming that something big has changed in the past days. And we are not talking about the minor changes that Google is making every day (on average 3 changes per day). So there is no exact details on what Fred does. But a lot of SEO and ranking monitoring services have been seeing huge fluctuations in Google rankings. Stormy weather in SEO land! When digging deeper and trying to find out what Fred is all about, it turns out that Fred seems to be affecting sites that have been doing Black Hat SEO stuff, but probably also other factors affect the ranking of sites. So it seems that Fred is a friend of the well known Penguin and trying to remove webspam. If this is true, your site's ranking might be impacted in a negative way if there is external "spammy" links. Of course, it will also work the other way around: when these sites are removed from the search results, your site might rise in Google rankings ????
STORMY SEO WEATHER REPORTED BY MOZCAST
What do we see?
We ran a quick analysis of the 1000's of Pagetrackers that our Textmetrics customers have running. These pagetrackers are tracking Google rankings and include a wide variety of domains, keywords and types of websites – from very small to very big, from blogging to webshops, from corporate websites to personal blogs. By looking at the rankings, we can confirm that we also see extreme fluctuations: some pages that were in top 10 positions are dropping even out of top 100, and also the other way around, pages moving in Top 100 or moving more than 50 positions.
Is Fred affecting your website?
If you already had pagetracking in place, you can check your pagetrackers to see if this update has affected your rankings. If you don't have them set up, you could consider setting them up to monitor from now on. In order to set up, just login into Textmetrics and open the page you would like to monitor (or create a new page). On top of your page are 2 green buttons, press the left (with the graph) and start monitoring! Of course, it's also a good idea to take a look at your website analytics: what is happening to your organic traffic?
Sign up for a free Textmetrics trial account: find the best keywords, optimize your content and track your rankings!
THE SMARTEST SEO FRIENDLY CONTENT CREATOR
Easily create and optimize your content and get your website to the top of Google with no added effort on your part! You focus on the creative part, Textmetrics will take care of the optimization stuff!
"Textmetrics is a very helpful SEO tool. The interface clear and simple so I can focus on my strength: writing texts."
Niels Vandormael - SEO copywriter at Aces Direct
LIVE AND UP-TO-DATE SEO OPTIMALISATION
While writing your text, Textmetrics provides realtime optimization tips which you can apply directly. Textmetrics generates these optimization tips based on thousands of SEO rules and to assure your text always meets the latest SEO rules!
"I was SEO skeptic till… Textmetrics helped me seeing the impact that words or better (keywords & formatting) play in Google ranking."
Stefano Messori – Design Strategist at strategicdesignhub.com
WORK DIRECTLY IN YOUR CMS AND WORD
For WordPress, Drupal, Joomla and Craft CMS we've developed free plugins. There's also an add-in for Word. The plugins will help you optimize your content even faster and easier! Read more about our plugins.
"Textmetrics made my life so easy, now I don't have to put extra effort in finding precious keywords. This tool will help you to do on-page optimization and is really helpful if you are not a SEO expert."
Prerna – Contentmanager at NirmalBharatYatra
Frequently Asked Questions
How do we configure Textmetrics?
Our engineers will assist you configuring the tool. They help you translate your corporate identity and/or brand identity into useful algorithms. They also help you translate departmental goals into the right algorithms. These algorithmic settings can be used throughout the organisation to communicate better with your target audiences.
Can you give examples of corporate / brand identity and KPI's you can translate in algorithms?
Examples of corporate / brand identity algorithms are: inclusion, transparency, style guide compliancy (among many others)
Examples of KPIs are: SEO goal compliancy, higher conversion rates, lower cost of acquisition (among many others)
How does Textmetrics help people who are writing texts?
While writing text, Textmetrics offers real-time suggestions based upon the setting configuration of Textmetrics. While writing, Textmetrics also offers you a total score to see if you have hit the desired quality based on the account / organization settings.
Our content is created in Word / Google Docs / CMS, can we still use that?
Textmetrics can be used stand alone (app via internet), but we have plugins for common used systems like MS Word, Google Docs, Outlook and also for well known Content management systems. Custom integrations are possible thanks to our API.
Can I cancel my account at any time?
Yes, you can cancel your account at any time. On your 'my account' page within the Textmetrics app you can easily cancel, upgrade or downgrade your subscription.
How much does it cost?
We offer you a 30 day free trial in which you can use all of Textmetrics features. After the trial period your subscription starts. During the trial you can cancel your account anytime; there will be no charges. Alternatively you can switch to our free version which offers basic functionality. For more information, see our pricing page.